Meek Mill To Drop A Song About Colin Kaepernick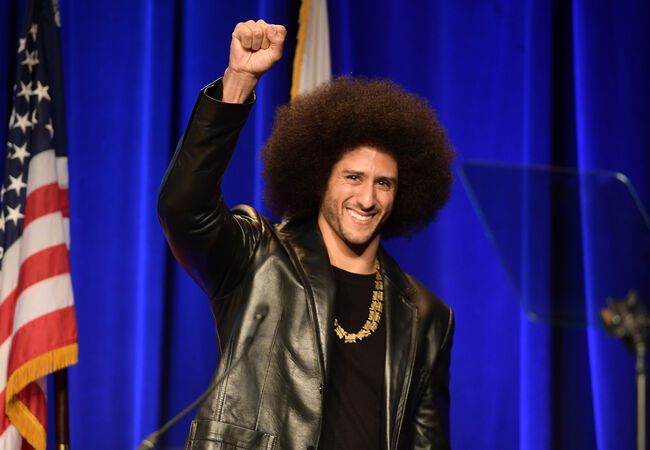 Meek Mill revealed during a trip to Washington D.C. that he has penned and will drop a new song all about Colin Kaepernick. Over the weekend Meek was in D.C. to take part in a panel discussion on criminal justice reform in our country. This all as a part of the Congressional Black Caucus Foundation's Legislative Conference.
While Meek was incarcerated Kaepernick continued to stay in touch with the rapper and since then Meek has been doing the work on capping the probation lengths for those in his home state of Pennsylvania.
Meek spoke with The New York Post to give a few details about the song drop and he says this Kaepernick song will be on his next album.
The song is said to feature lyrics about the struggles and adversities Kaepernick faces. Here's a first look at some of the bars Meek spits in the song:
"They won't lynch him by hanging from a tree. They lynch his bank account, Back in the '30s, you would be killed if you kneeled. They won't kill you now, they just take you out of the deal"
Meek says: "I'm not actually giving out a release date, it's a surprise album," -We'll be on the lookout for that album once it drops. Stay tuned for the latest updates on this story!
(Images @ GettyImages)


Angie Martinez
Angie Martinez is recognized as one of the most influential personalities in popular culture and multi-media. Originally known as "The Voice of New York," Angie's nearly 20 years of on-air hosting experience has led her to become the media...
Read more