Lil Duval Hints At Will Smith Remix Of "Smile"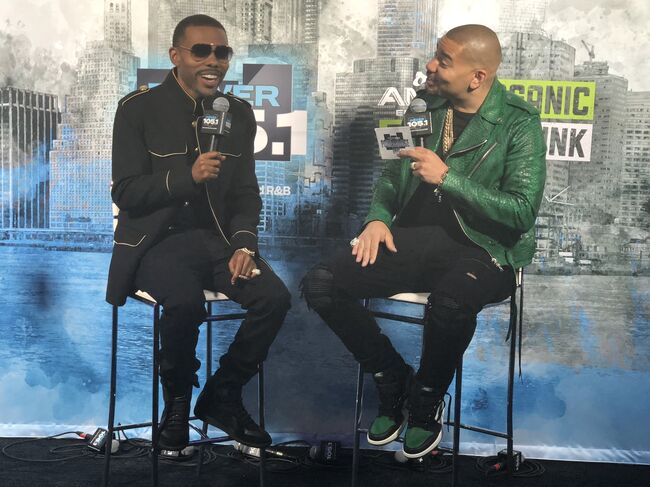 Before hitting the Powerhouse NYC stage, Lil Duval stepped in to talk to DJ Envy about stepping into the music world and his success with "Smile" featuring Snoop Dog and Ball Greezy.
Lil Duval went from ruling the comedy world for nearly a decade and now he's moved onto the music industry. "I realized it's a whole other level," Lil Duval explains to Envy. "My fan base is changing..... opening up to a bigger audience."
Lil Duval knew that once "Smile" hit the charts there was nothing stopping it. The song was #1 for four weeks. The hit song proves that Lil Duval is ready for the music scene. We can't help but wonder though if this means there's a remix in the future for this song. "I like the song how it is," Lil Duval says, "But if I do put a remix out there, there's only one person I have in mind." Who is that you may ask? Lil Duval drops hints about a big name, someone who just had a mileston birthday and who's been "living their best life" on Instagram. There's no doubt in our mind that he was talking about Will Smith. Hoping we'll see something soon from these two. Adding Will to the track would definitely bring this song to a whole new level.
Watch the interview below for more on Lil Duval's transformation into the music industry and his thoughts on adding Will to the "Smile" track.