Tekashi Testifies Against Former Gang, Here's Everything That Was Revealed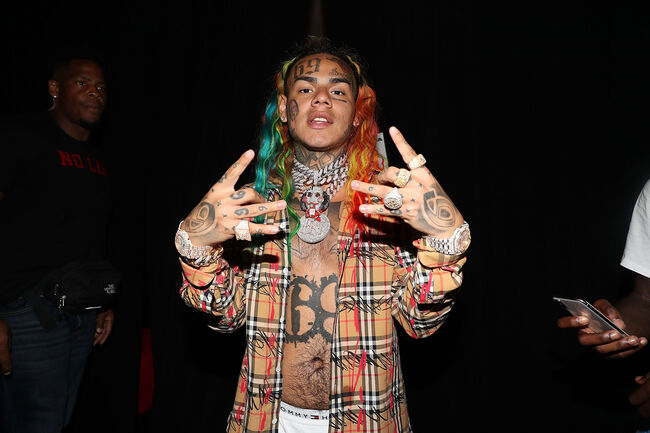 For the first time in the case NYC rapper Tekashi 6ix9ine took the stand to testify against his alleged former gang. With his rainbow colored hair reportedly gone but tattoos still remaining the young rapper began answering questions, sharing breakdowns of if the guns were real in the plethora of videos he shot and even came out saying a fellow rapper that is very well known is also in a gang.
Twitter user @Innercitypress was in the courtroom during the entire trial and gave a play by play breakdown of everything that was happening. Some of what was said in the courtroom was Tekashi revealed what it took to be initiated into the Nine Trey gang as well as what he got out of it:
6ix9ine: to be initiated you had to do work. Like, cutting someone's face. Mr Hernandez, but you were not initiated, right. Right. I just had to keep making hits and giving financial support to the gang. Equipping with guns. Like, so they could buy guns Via: @Innercitypress
So what did you get from Nine Trey? "I would say my career. Credibility. Protection. All of the above." Trey Way was something what we could market. Q: Could you demonstrate the handshake? A: I need two people, but... Via: @Innercitypress
Tekashi also revealed that his former friend and often social media beef partner Trippie Redd is also part of a gang as prosecutors were asking about his affiliation in which 6ix9ine responded:
"Trippie Redd was part of Five Nine Brims"
You can read the full thread from the courtroom below...

Honey German
Honey German the daughter of Dominican parents was born and raised in New York and considers the "entire Tri-State my state." She currently works in New York City for iHeart Media /Power 105.1 FM in the positions of On Air Personality, Associate...
Read more