Artists Nominated For The Most Grammys Ever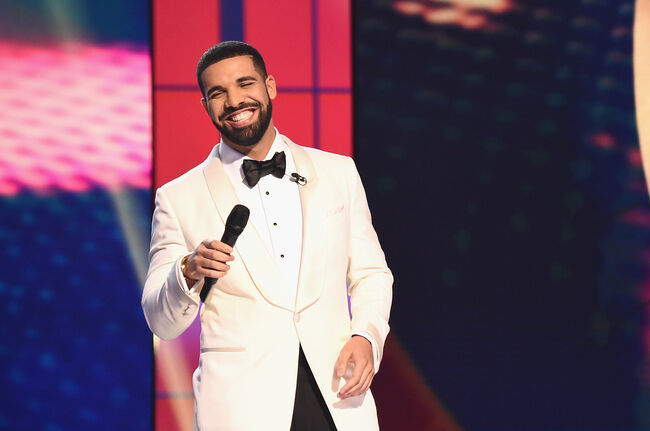 Only hours separate us from the biggest and classiest event of 2019: The Grammy's .
2018 blessed us with chart-topping tracks, new artists and new music that will quickly be archived as iconic hits. The biggest night in music is finally here and fan favorite artist-- some who are no stranger to the Grammy's have found themselves nominated once again.Tonight is dedicated to celebrating 2018's best music, artists, producers and those who help curate these sounds.
Artists like Drake and Beyonce have been nominated more times than we can count and will be returning tonight to collect their shiny pieces. Check out our list of artists who have been nominated for the most Grammy's ever.
The 61st Grammy Awards ceremony airs tonight at 8PM ET / 5PM PT on CBS.
Drake : 3 Wins -- 42 Nominations
"I just want to be remembered as somebody who was himself, not a product." -Drake
Beyonce : 22 Wins -- 66 Nominations
"We all experience pain and loss, and often we become inaudible. My intention for [Lemonade] was to create a body of work that would give a voice to our pain, our struggles, our darkness, and our history. To confront issues that make us uncomfortable." - Beyonce
Jay - Z: 21 Wins -- 77 Nominations
"A poet's mission is to make words do more work than they normally do, to make them work on more than one level." - Jay-Z
Rihanna : 9 Wins -- 33 Nominations
"This thick skin has been developing since my first day at school. It didn't happen after fame; I couldn't survive fame if I didn't already have it. So sometimes the toughest thing in life is to be vulnerable."- Rihanna
Kendrick Lamar : 12 Wins -- 37 Nominations
"I learned when I look in the mirror and tell my story that I should be myself and not peep whatever everybody is doing. … If I'm gonna tell a real story, I'm gonna start with my name." - Kendrick L.
Kanye West : 21 Wins -- 69 Nominations
"My greatest award is what I'm about to do. I'm always thinking about the future."

Honey German
Honey German the daughter of Dominican parents was born and raised in New York and considers the "entire Tri-State my state." She currently works in New York City for iHeart Media /Power 105.1 FM in the positions of On Air Personality, Associate...
Read more