Tekashi 6ix9ine Denied Bail And Is Awaiting Extradition to Texas.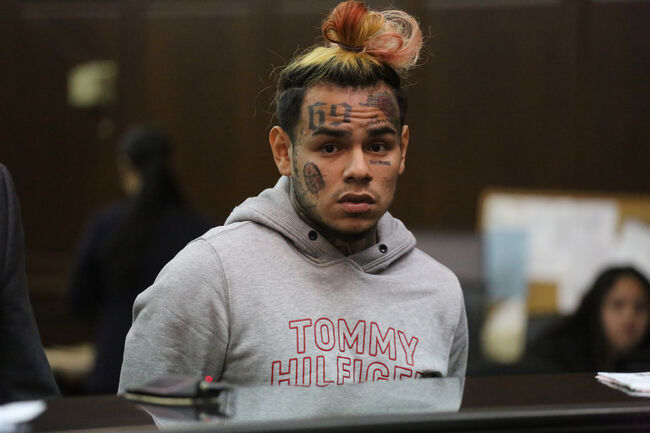 Tekashi 6ix9ine is still facing some serious heat after being arrested at JFK airport this past week coming home from his overseas tour. The arrest was due to a warrant that has been out for the rapper for choking a 16-year-old boy at a Texas mall back in January.
The "Gummo" rapper pleaded with the judge to let him out on bail and "I've been very remorseful for my lack of responsibility. In the short time I've been incarcerated, I've learned my lesson to be more respectful, I was not very responsible knowing it was that serious of a warrant for a misdemeanor,". This was in reference to him shipping out on a European tour despite having a warrant out for his arrest in America.
Despite pleading to the judge to let him out on bail so he could continue to support his mother and 2-year-old daughter she determined that he is a flight risk and refused to let him out on bail. His next date in court is set to be July 20th.
Check out the video below that landed 6ix9ine in court.
Photo Getty Images

Honey German
Honey German the daughter of Dominican parents was born and raised in New York and considers the "entire Tri-State my state." She currently works in New York City for iHeart Media /Power 105.1 FM in the positions of On Air Personality, Associate...
Read more