Alicia Keys & Her Sons Stole The Show At iHeart Radio Awards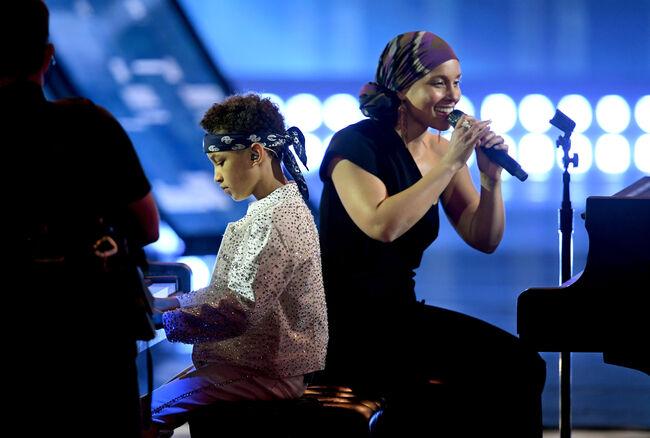 Alicia Keys stole the show Thursday night at the iHeartRadio Music Awards, but this time she had some very special help.
The music icon performed her new song, "Raise a Man" with her older boy Egypt, 8, who played piano and clearly following in both his parents foots step.
"This is such a special night tonight and we are blessed to share it with you."
Alicia transitioned into her 2003 hit "You Don't Know My Name," while she encouraged everyone to wave their arms back and forth, Egypt had his own plan in mind and busted out his own dance move– along with a huge smile on his face!
But it wasn't until Alicia gave notice to Genesis adorable flirting that the it became a family affair. Don't believe us, ask new crush Taylor Swift.
"I think my son Genesis is maybe trying to take Taylor [Swift] out tonight," Alicia joked of the 4-year-old during her speech.
Alicia was also honored with the iHeartRadio Innovator Award at the sixth annual iHeartRadio Awards at the Microsoft Theater in Los Angeles on Thursday night.
Congrats Alicia Keys!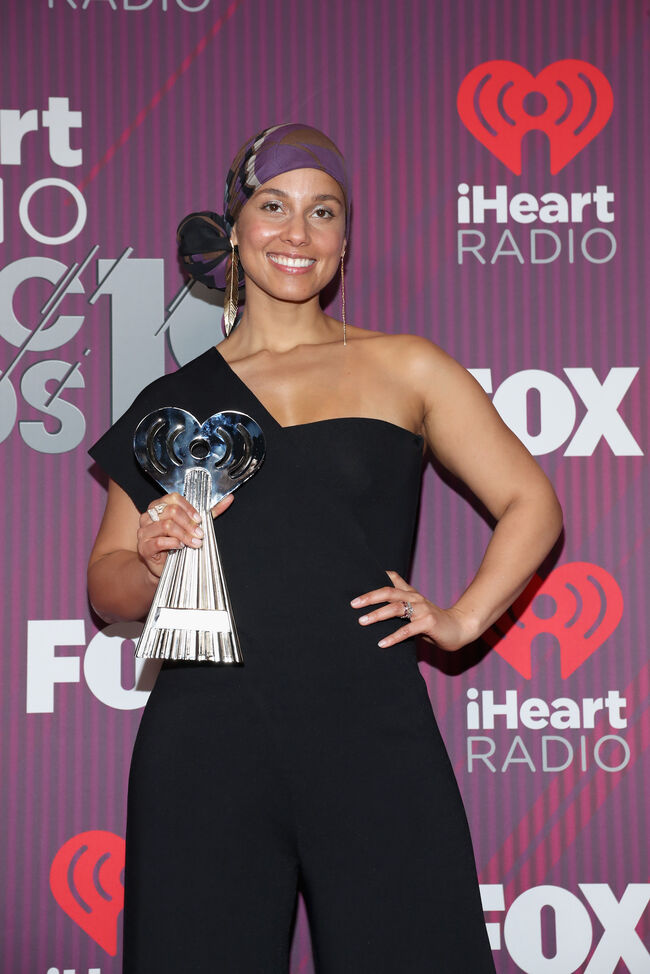 Angie Martinez
Angie Martinez is recognized as one of the most influential personalities in popular culture and multi-media. Originally known as "The Voice of New York," Angie's nearly 20 years of on-air hosting experience has led her to become the media...
Read more