CThaGod Talks About Cancelling Kanye on 'The Late Show'.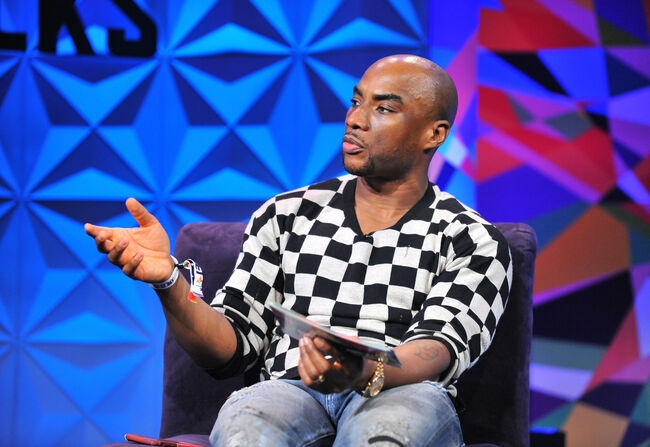 It has been a week to the date since Charlamagne Tha God decided to cancel his mental health discussion with rapper Kanye West. Kanye spoke openly about his diagnosis of bipolar disorder in his 2018 Ye album; calling his disorder his superpower. The conversation seemed conducive for the taboo discussion of mental health in the black community, up until Kanye's outward support of President Trump and his recent mental breakdowns.
If you recall Charlamagne took to his IG to announce the cancellation explaining that
"Unfortunately I think to have that conversation with him right now would not be productive and a total distraction from the point of the convo which is to eradicate the stigma of mental health especially in the black community"
Charlamagne opened up even more about the cancellation in an interview with Stephen Colbert on The Late Show. He began by saying that he and West had very productive conversations about mental health in the past but, he started to notice a change in Kanye after he claimed he was no longer taking his medication.
"For what I'm trying to do which is like elevate the conversation of mental health in the black community and you know, try to eradicate the stigma around mental health, I just didn't think it'd be a good conversation, It'd be a distraction." Charlamagne said.
It is noted that Charlamagne thought the TimesTalk would help the black community be more vulnerable and open about their mental health issues. Do you guys think this conversation still needs to happen? Let us know!
Photo Credits @ GettyImages.


Angie Martinez
Angie Martinez is recognized as one of the most influential personalities in popular culture and multi-media. Originally known as "The Voice of New York," Angie's nearly 20 years of on-air hosting experience has led her to become the media...
Read more