#HispanicHeritageMonth Rapper Spotlight: Fat Joe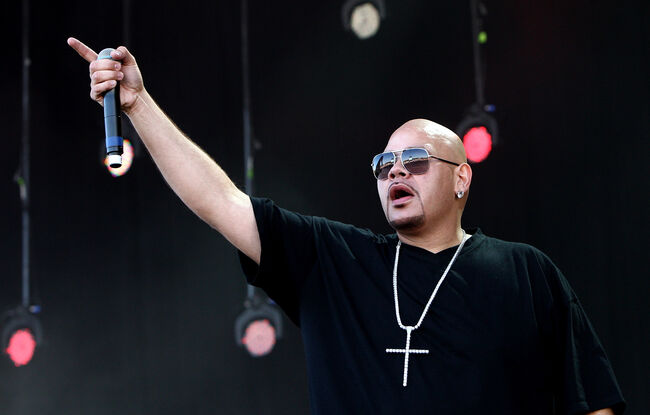 Hispanic Heritage Month isn't over just yet as we spotlight some of the most influential Hispanic rappers in the game!
Fat Joe born Joseph Antonio Cartagena is from Puerto Rican & Cuban descent and is responsible for helping bring up some of the biggest names in Hip-Hop such as the legendary Big Pun, Remy Ma and of course DJ Khaled. The rapper has released 14 albums including collaborations with his Terror Squad label as well as his 2017 collab record with Remy Ma "Plata O Plomo" which featured the now two times platinum New York anthem "All The Way Up" featuring French Montana! The record also earned itself remixes from Jay-Z, Meek Mill, Jadakiss + many other rappers.
Joe is also a 5 time Grammy nominated artist for records such as "What's Luv" featuring Ashanti, the classic "Lean Back", "Make it Rain" with Lil Wayne, and of course "All The Way Up". He is also a Billboard Latin Music Award Winner as well as an ASCAP Rhythm & Soul Music Awards winner.
Don't get it twisted either because Fat Joe also is an actor starring in 7 movies and one television show. Most recently he was featured in Kevin Hart & Tiffany Haddish's "Night School" as well as being in Spike Lee's Netflix series for "She's Gotta Have It"!
Shoutout to Fat Joe for all his contributions to the culture!
Photo Getty Images

Angie Martinez
Angie Martinez is recognized as one of the most influential personalities in popular culture and multi-media. Originally known as "The Voice of New York," Angie's nearly 20 years of on-air hosting experience has led her to become the media...
Read more