Missy Elliott Teases New Music To Drop in 2019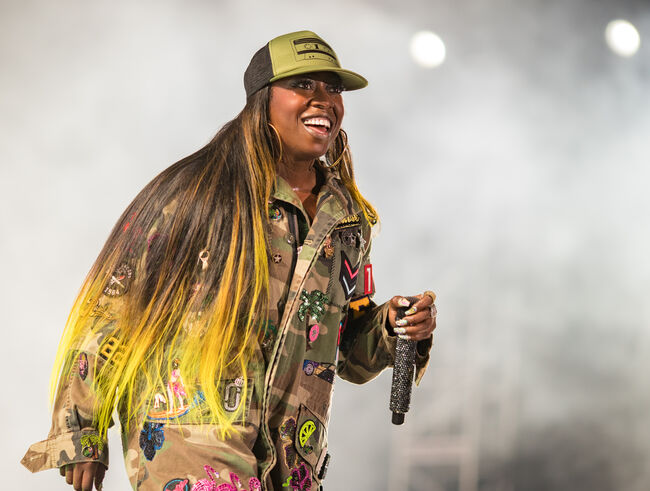 Is Missy Elliott flipping and reversing back to a time where she released music regularly? It sure does seem that way.
At the beginning of October, Missy tweeted that she was feeling a little insecure about some of her new material. We all know the music game has changed quite a bit since Missy's last hit so, her fear was that her music may not resonate in this music era despite her sound being ahead of its time.
After her brief moment of vulnerability, several of Missy fans encouraged her to drop the heat. Saying that they'll support whatever she's been working on. The general consensus is that Missy needs to drop this music--- like RIGHT NOW! It's been too long.
The last time Missy had an album out was back in 2005's with The Cookbook, which had the evergreen anthem "Lose Control" featuring Ciara and Fatman Scoop. But even more recently, she performed at Super Bowl XLIX with Katy Perry, she was even seen in the studio with Pharrell and put out a fire record with Ciara and Fatman Scoop again, remixing the "Level Up" anthem.
We hope Missy gives us something before the year is over! Or it is "QUIET hush your mouth" until the songs are out!
Check out the last video to see Missy appear on Ellen with a fan rapping her lyrics!

Photos from GettyImages.


Angie Martinez
Angie Martinez is recognized as one of the most influential personalities in popular culture and multi-media. Originally known as "The Voice of New York," Angie's nearly 20 years of on-air hosting experience has led her to become the media...
Read more