Baby Kulture Takes The Throne From Cardi B.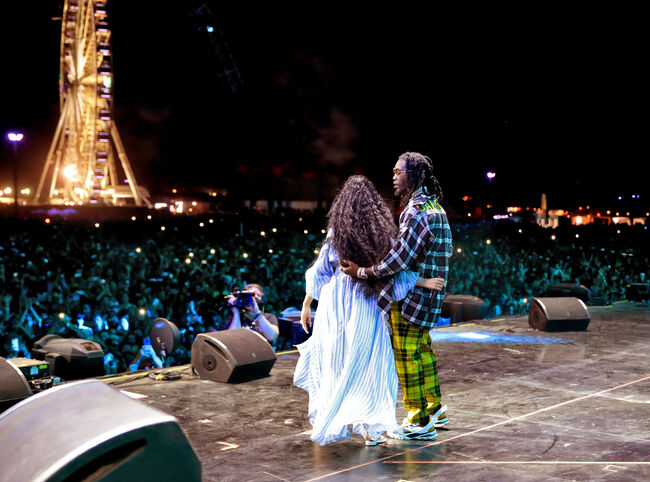 Cardi B. has passed down the bloody shoes to her baby girl Kulture. But, not before reminding everyone that the only one taking the throne from her is her daughter!
Baby Kulture was given a pair of baby red-bottomed shoes that are covered in approximately 1,450 Swarovski crystals. They run about $200, (which is more than any of the shoes I've ever bought).
TMZ reports that the baby rocking chair is encrusted with nearly 26,000 rhinestones with an estimated value of $1,500. The chair also has Kulture Cephus' "KKC" initials inscribed in rhinestones.
The fabulous gift for baby Kulture came from her momma's record label Sony.
TMZ reports Sony reached out to Angela's Fantasy Creations about a month ago to commission the pieces, which they wanted to give to Cardi as a gift after she gave birth.
Kulture at only three months old is making more money moves than all of us. Check out Kulture's diamond set below!
Don't forget Cardi B. will be headlining #PowerHouseNYC going down on October 28 @ the Prudential Center. Check the link below for your tickets NOW!!!


Angie Martinez
Angie Martinez is recognized as one of the most influential personalities in popular culture and multi-media. Originally known as "The Voice of New York," Angie's nearly 20 years of on-air hosting experience has led her to become the media...
Read more