Meek Mill Set To Recieve Billboard's First Power Players' Impact Award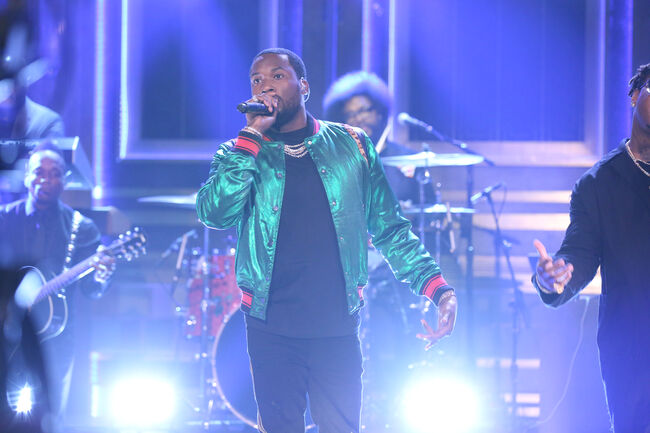 Meek Mill has been working hard since he has gotten out of Prison on multiple fronts. On one side he has been teasing a new album coming soon after dropping his "Legends of The Summer" EP featuring PnB Rock, Swizz Beatz, Miguel and Jeremih. On the other side, he has been doing a lot of speaking out about prison reform in an attempt to turn his struggles into being a way to inspire change. Speaking out on multiple fronts and media outlets Meek has not only become a household name but a face of change for many people in America.
Billboard recently announced that they will be holding their first annual R&B/Hip-Hop Power players event and at this event, Meek Mill will be honored with the first "R&B/hip-hop power players impact award".
In a statement from Billboard they said:
"The event will honor rapper Meek Mill with its inaugural R&B/hip-hop power players impact award, observing the strength he has demonstrated in the face of America's criminal justice system, the light he has shined on the country's need for justice reform and his constant creative output, including 140 million total streams and five Top 10 releases on the Billboard 200 albums chart. CNN's Van Jones will present Mill with the award."
Congrats Meek!
Photo Getty Images

Angie Martinez
Angie Martinez is recognized as one of the most influential personalities in popular culture and multi-media. Originally known as "The Voice of New York," Angie's nearly 20 years of on-air hosting experience has led her to become the media...
Read more