Its Forizzle: Snoop Dogg Announces New Cookbook "You know it's blazin' up in my kitchen. I'm takin' the cookbook game higher with a dipped and whipped collection of my favorite recipes, ya dig?"- Snoop Dogg
Yes, It's Forizzle. The Big OG Snoop Dogg has announced his latest career venture is writing and crafting a cookbook. The cookbook is titled From Crook To Cook: Platinum Recipes From Tha Boss Dogg's Kitchen.
Snoop's blatant love for cannabis had many fans assuming these recipes would be infused with some form of THC. However, Snoop assures the fans that all his recipes will be free of cannabis, (unless that is YOUR secret ingredient).
The cookbook will include 50 of Snoop's favorite go-to munchie recipes like baked Mac and Cheese, Chicken and Waffles, Fried Bologna Sandwiches, Baby Back Ribs, and even a handcrafted Gin and Juice recipe. He will also feature dishes like Lobster Thermidor and Filet Mignon for the sophisticated munchers out there. The book doesn't stop there. Snoop also promises some of his most "epic stories and behind-the-scenes photos" along with his dishes.
We wonder if his Potluck Dinner Party homie Martha Stweart will be coaching him along the way.
The cookbook is said to be released this October, just in time to learn these dishes and have your Thanksgiving guests surprised fo shizzle.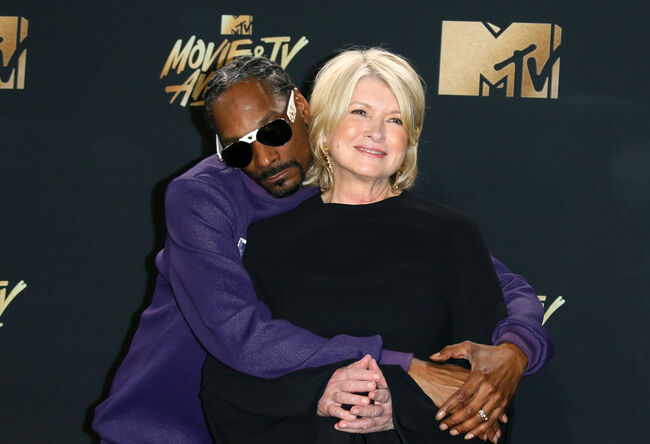 Angie Martinez
Angie Martinez is recognized as one of the most influential personalities in popular culture and multi-media. Originally known as "The Voice of New York," Angie's nearly 20 years of on-air hosting experience has led her to become the media...
Read more