Vic Mensa Gets Into Heated Argument With Police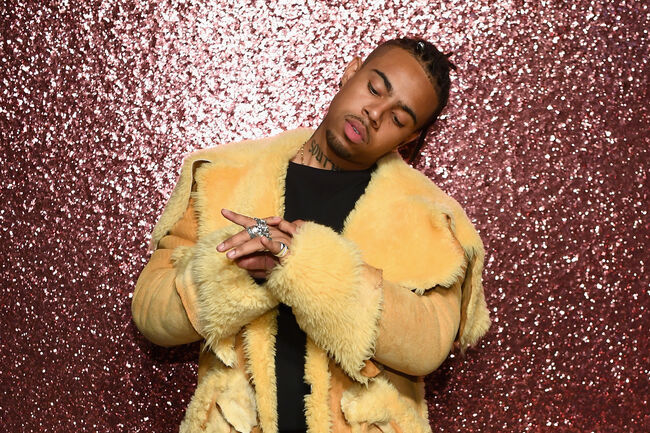 Vic Mensa was involved in an altercation with the Chicago Police Department during the Bud Billiken parade which is deemed the "largest black parade in America". Mensa was granted the Grand Marshall title of the parade; which was supposed to be a celebration for children returning back to school after the summer season.
Sadly, Grand Marshall Mensa and the Chicago Police Department got into a heated conversation following threats to have Mensa arrested during the parade. Mensa took to Instagram and explained, "Chicago Police Department threatened to arrest me & tow my bike because I had a group of activists carrying a CONVICT JASON VAN DYKE banner."
Jason Van Dyke is the Chicago police officer who shot and killed Laquan McDonald in 2014. Video recordings of the tragedy were taken on Van Dyke's dash-cam and a Burger King surveillance camera. Following the incident, large numbers of protest rallies were initiated in honor of McDonald.
The good news is that Mensa was not arrested and continued to enjoy the celebration. He also posted a video on Instagram to refocus himself and the mission of the parade.
Mensa stated: "we do this so we can teach the next gen to be more equipped to dig themselves out of this hole they put us in & live with love power and self respect. "
See this and more posts about the incident below! Angie Martinez
Angie Martinez is recognized as one of the most influential personalities in popular culture and multi-media. Originally known as "The Voice of New York," Angie's nearly 20 years of on-air hosting experience has led her to become the media...
Read more