6lack Drops Video For "Switch", Teases New Song With J. Cole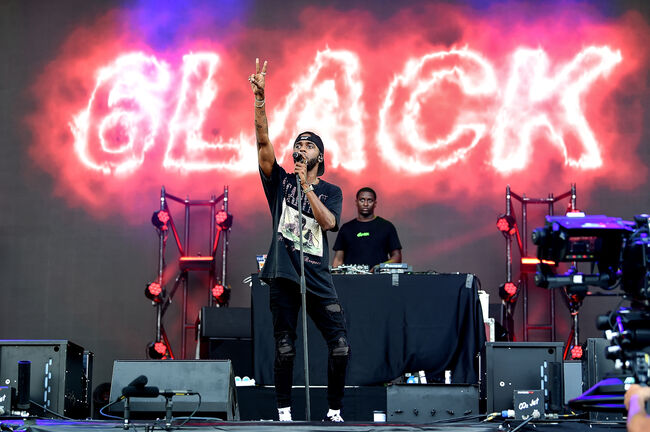 6lack is one of the most promising newer names in Hip-Hop and found much success with his debut album Free 6black and his hit record "PRBLMS". He was also known for his crazy hair which he ended up cutting off for a more clean look.
While he is gearing up to release his new album after tweeting that the project is finished, his first single off it "Switch" now has visuals to go along with it. The video which starts off with a montage of the earlier days of his career showing video of him shooting the cover of his first album with a real bear, to his famous hair being cut off. The video also features his new baby daughter which 6black actually went on to postpone his European tour to focus on raising his daughter and working on his follow up album.
As we are highly anticipating his new album, he also shared a teaser on social media posting a picture with none other than "K.O.D" rapper J. Cole. While there was no text beside an envelope emoji the concept of a collab between the two have fans extremely hyped.
Heres hoping a collab between the two makes the album.
Check out the video for "Switch" and his picture with J Cole below
Photo Getty Image

Angie Martinez
Angie Martinez is recognized as one of the most influential personalities in popular culture and multi-media. Originally known as "The Voice of New York," Angie's nearly 20 years of on-air hosting experience has led her to become the media...
Read more