Chance The Rapper is Dropping an Album This Week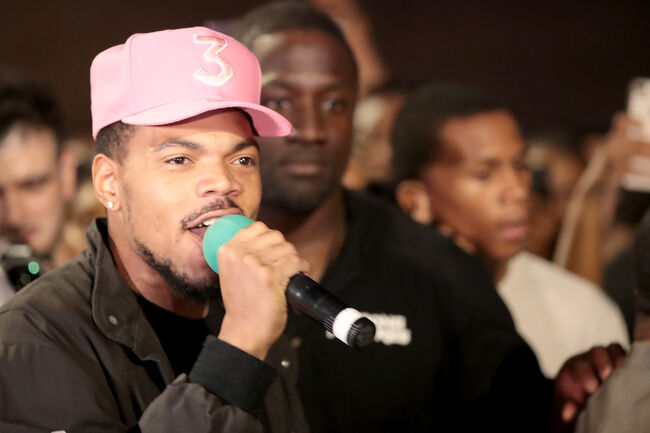 Its been quite some time since Chance The Rapper dropped his Grammy Award-winning album "Coloring Book", although teasing new music time and time again including a collab album with Childish Gambino it looks as if we are finally going to get a new album from Chance THIS WEEK. That's right as it was previously reported that Kanye West was heading to Chicago to work on young Chino's album it looks as if that album is just about done and ready to drop before the Special Olympics this weekend where Chance is set to perform!
Revealed to the Chicago Tribune his hometown newspaper he said that the project will be dropping this week without giving a date but said before the Special Olympics which is going down on Saturday.
His full quote is as follows: "I'm excited for everybody to get that," he said. "It's going to come out just in time for the Special Olympics."
We can only wonder what Chano has in store for us and how much of a roll Kanye West will play in the production of the album.
Photo Getty
UPDATE:
Chance has revealed via Twitter he will not be dropping an album this week....

Angie Martinez
Angie Martinez is recognized as one of the most influential personalities in popular culture and multi-media. Originally known as "The Voice of New York," Angie's nearly 20 years of on-air hosting experience has led her to become the media...
Read more