Cardi B and Offset are Reportedly Not Interested in Baby Photo Offers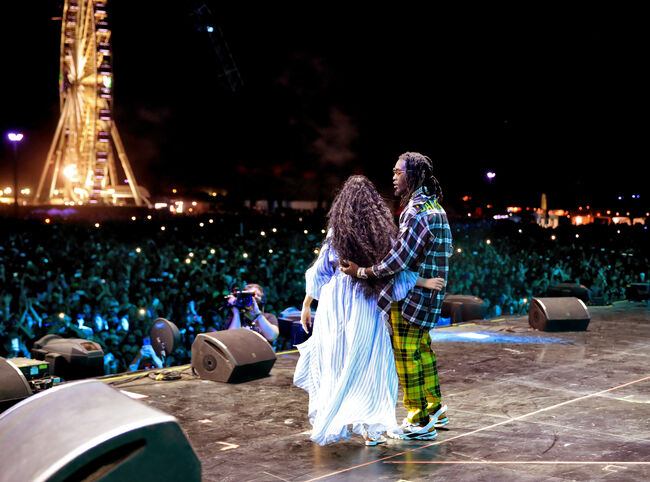 Cardi B and Offset welcomed their new baby girl "Kulture Kiari Cephus 07/10/18" into the world almost a week ago already. With time flying by it was only a matter of time before the happy couple began getting offers from various media outlets to get first dibs at the pictures of their baby girl.
According to multiple reports from TMZ Cardi B wants to keep her baby away from the tabloids for as long as she can. With outlets offering $100,000 dollars or more for first dibs at pictures, it seems that if Cardi wants to just take this time to be with her family and work on raising her childing for the time being, well at least until the baby is 5 or 6 months old.
After months of having to keep her pregnancy a secret, Cardi B unveiled her baby bump on SNL on back in April and wow is she was so happy that the cat is outta of the bag. In a video posted after her performance, she said "I'm finally free" yelling into a cell phone camera right after she's done performing her new single at the time 'Be Careful' and heading back to her dressing room at NBC.
We can't wait for the first picture of Kulture 6 months from now!
Photo Getty Images

Angie Martinez
Angie Martinez is recognized as one of the most influential personalities in popular culture and multi-media. Originally known as "The Voice of New York," Angie's nearly 20 years of on-air hosting experience has led her to become the media...
Read more