Childish Gambino Rolls Out Series of Summer Events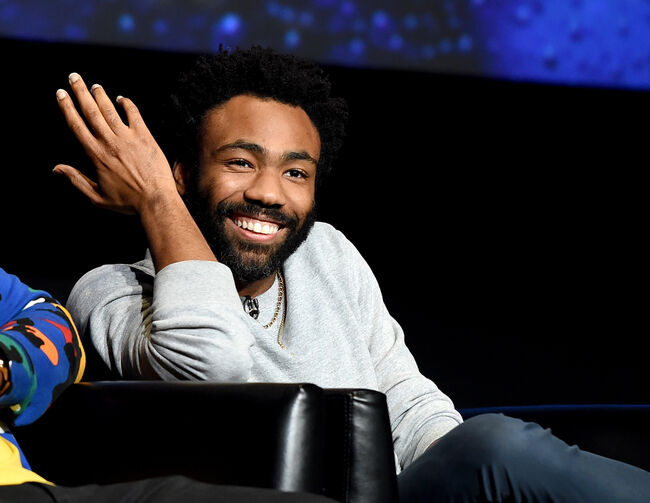 Two days ago, Childish Gambino released new summer-ready songs, "Feels Like Summer" and "Summertime Magic" to vibe to. Just in time for the release of the new tracks, the multi-talented artist is now rolling out a series of "Summertime Starts Here" events this weekend here in New York, Los Angeles and London as part of a larger (yet tiny) experience series.
Overnight, a mysterious website and Instagram account was created to promote the events at New York City's Union Square (July 13th) and Fort Greene Park (July 14th), L.A.'s Santa Monica Pier (July 14th) and Fairfax High School (July 15th), and, London's Lovebox festival (July 14th), which Gambino will also be headlining the same night. The new instagram account for the summer series is the only account Gambino follows (out of his 2.8M followers) at the moment and its bio reads "Come out to enjoy some Summertime Magic." There is no word on whether the artist will actually be any of the events, but we can speculate that he may pop up at any one of the lucky locations.
Aside from the event series, Gambino gave single "Summertime Magic" its live debut at BBK Live 2018 and will hit the road with Rae Sremmurd and Vince Staples for his This Is America tour this fall. The Atlanta executive producer has also been added to the 2018 iHeartRadio's Music Festival line-up and will perform at Las Vegas' T-Mobile Arena this September 2018 with other acts such as Justin Timberlake, Logic and Mariah Carey.
The mysterious Instagram account is @summertimemagic.
The first event starts today at 12PM in New York City, but you can check out the full list of dates for the "Summertime Starts Here" event series below: July 13 Union Square | New York 12 – 4 p.m. EST
July 14 Fort Greene Park | New York 12 – 4 p.m. EST
July 14 Santa Monica Pier | Los Angeles 12 – 4 p.m. PST
July 14 Gunnersbury Park | London 1 – 10 p.m. GMT
July 15 Fairfax High School | Los Angeles 12 – 4 p.m. PST
Photo: Getty Images

Angie Martinez
Angie Martinez is recognized as one of the most influential personalities in popular culture and multi-media. Originally known as "The Voice of New York," Angie's nearly 20 years of on-air hosting experience has led her to become the media...
Read more