Is Chance Dropping A Seven-Track Album With Kanye?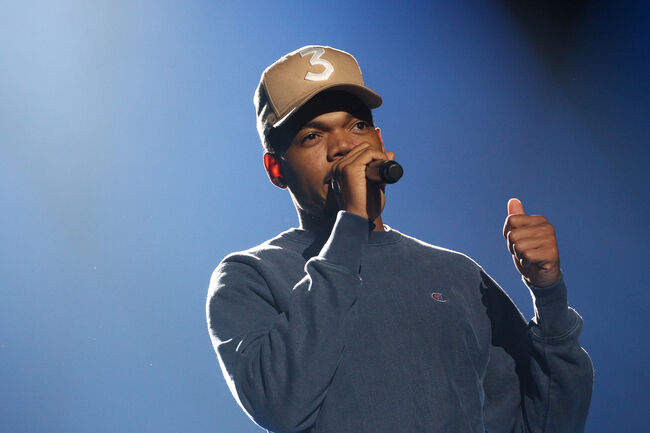 There is talk around town that Chance The Rapper is set to drop a seven-track album with Kanye. According to HNHH, with Kanye West apparently alluding to his desire to create 52 projects in 52 weeks, and it only makes us question if we'll be receiving a Ye-produced Chance album in the near future. This month alone, Ye also executive-produced albums for artists like Nas, Pusha T, Kid Cudi, Teyana Taylor, and himself, of course.
Francis & The Lights, a frequent collaborator to both artists, stated that the two artists could be stirring something up. It's been some time since Chance the Rapper dropped his last Grammy-Award winning album "Coloring Book" back in 2016. Interestingly enough, Chance was previously spotted in the studio with Kanye West last May. However, Chance is set to discuss his upcoming musical plans with Peter Rosenberg in an extended interview tonight, which will confirm whether or not Yeezy is working on the next 7-song album.
Billboard noted: In a new interview set to be released later today (June 28) with Complex's Open Late host, Peter Rosenberg, Chance the Rapper will have an intimate chat with Rosenburg, while opening up about a possible seven-track album with Kanye West, his long-awaited joint project with Childish Gambino, and sharing his thoughts on the Drake and Pusha-T beef.
Be sure to tune in to Chance's interview with Rosenberg, as it will drop later tonight on Complex's Youtube channel at 10 P.M.
Photo: Getty Images Angie Martinez
Angie Martinez is recognized as one of the most influential personalities in popular culture and multi-media. Originally known as "The Voice of New York," Angie's nearly 20 years of on-air hosting experience has led her to become the media...
Read more