Michael B. Jordan Calls Out Roseanne During Speech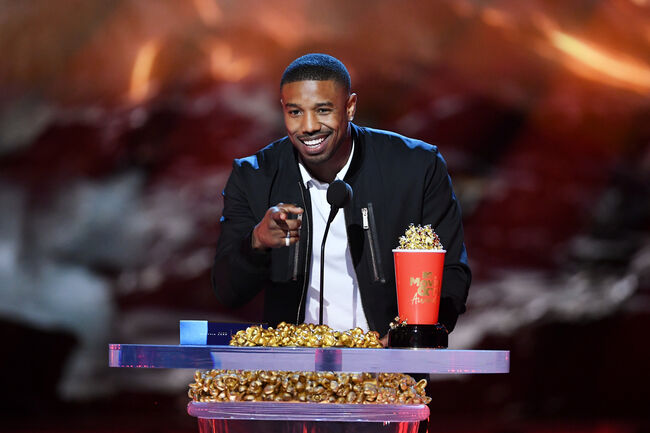 During the MTV Movie & TV Awards last night, Michael B. Jordan had no chill when it came to calling out Roseanne Barr during his acceptance speech for "Best Villain," and people are loving it. Jordan commented, "I'm shocked that I won this award for Best Villain, I thought for sure Roseanne had that in the bag," while accepting the award for his role in the hit movie Black Panther.
If you don't remember, Roseanne received a lot of backlash for racist tweets she sent out about White House aide Valerie Jarrett, saying she looked like a combination of "Muslim brotherhood" and "Planet of the Apes." Since her insensitive remarks, ABC has completely terminated her show. According to HNHH, Roseanne, who's had a history of racist remarks, blamed her outburst on her "Ambien," but that wasn't an excuse.
Channing Dungey, president of ABC's network also went on to write in a statement, "Roseanne's Twitter statement is abhorrent, repugnant and inconsistent with our values, and we have decided to cancel her show."
After Jordan's remarks, the crowd immediately went crazy and the media started buzzing. Towards the end of his speech, Jordan also went on to poke-fun at co-star Chadwick Boseman telling fans "Chadwick Boseman personally asked me to ask y'all to stop asking him to say 'Wakanda Forever' out on the streets," he joked. "Y'all taking the forever thing a little too seriously."
Photo: Getty Images

Angie Martinez
Angie Martinez is recognized as one of the most influential personalities in popular culture and multi-media. Originally known as "The Voice of New York," Angie's nearly 20 years of on-air hosting experience has led her to become the media...
Read more