Dolce & Gabbana Founder Calls Selena Gomez "Ugly"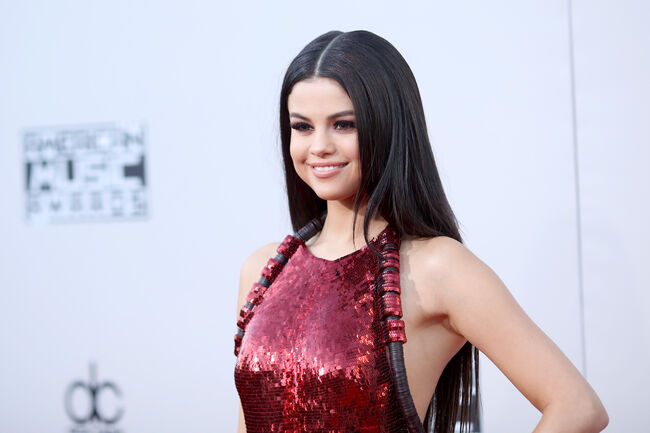 Stefano Gabbana, one half of the luxury designer duo Dolce & Gabbana, landed himself yet again in more controversy last night.
As we all know, Gabbana is no stranger to controversy. He was known in the past for telling critics on Instagram to "go to hell." when they criticized Melania Trump's fit for her official White House portrait. He received backlash for his shoe collection that spelt out "thin & gorgeous" and later responded to his critics by fat-shaming them on Instagram staying: "When idiocy distorts reality!!! incredibile!!!! Next time we'll write LOVE TO BE FAT AND FULL OF CHOLESTEROL." and went on to tag several outlets and pepper the post with emojis. Most recently, he found himself under fire by saying sexual harassment is not violence in response to the "Me Too" movement.
The Italian designer regularly lands himself in hot water for his comments: it's a place he's found himself, yet again, for his recent comments on Selena Gomez.
Last night, Gabbana commented on the fashion account The Catwalk Italia's (@thecatwalkitalia) Instagram of the pop-star, which showed a collage of Gomez's red carpet appearances in red. Gabbana wrote, "È proprio brutta!!!," which translates to "She's so ugly!!!."
Selena, renowned for both her music and acting, stands as one of the most successful pop stars in the world right now. However, we haven't seen Gomez much in recent months due to her battle with lupus and recovering from a kidney transplant she had back in September. She also checked herself into rehab a couple months ago due to her alleged break up with ex Justin Bieber and her battle with anxiety and depression. These recent comments from Stefano Gabbana only adds more stress to the already stirring pot.
Selena has been frequently spotted in Dolce & Gabbana creations, though we can't say she'll be rocking the designer in the near future. Gomez is currently the face of Coach and is also finishing up a new album for the near future. She still doesn't have time for haters who only have the balls to insult her via the comments section of someone else's Instagram.
Photo: Getty Images
Here is the post from @thecatwakitalia's instagram that sparked Gabbana's comments: Angie Martinez
Angie Martinez is recognized as one of the most influential personalities in popular culture and multi-media. Originally known as "The Voice of New York," Angie's nearly 20 years of on-air hosting experience has led her to become the media...
Read more