Angie Fundraises for PR Residents Still in Danger!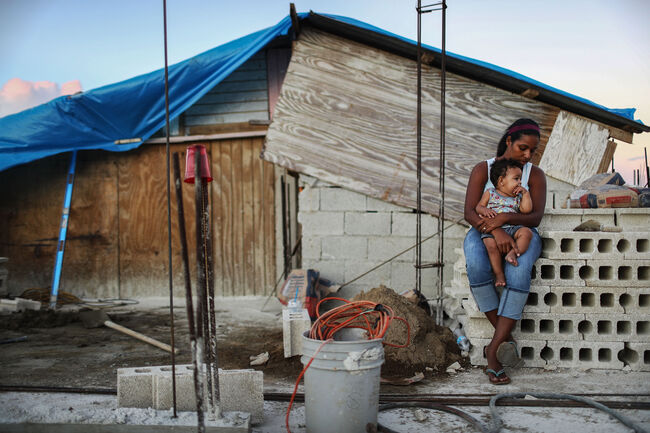 Hurricane Maria struck Puerto Rico power back in September 2017 but getting power restored has been one of the most difficult tasks, leaving tens of thousands of residents without electricity. The conditions have gotten so bad that the people of Puerto Rico have begun repairing powerlines themselves.
The excitement of the Puerto Rican Day Parade, Sunday, June 10th, has everyone gearing up for the festivities. However, Puerto Rico is still in need of a lot of help. Angie Martinez spoke with The Breakfast Club and said that this year's PR Day parade is an important one in the wake of Hurricane Maria. Angie looks to use her platform during the PR Day parade to be a voice for those still struggling. Referring to her last trip to Puerto Rico months ago, many people were still without electricity and other basic necessities they need to live comfortably.
Angie Martinez joins Rutgers University–Newark's International Leadership Exchange (ILE) Global Scholars to document their journey as they helped a cancer care center in Puerto Rico; where their efforts included deploying We Share Solar suitcases that provide solar energy to schools and health care centers.

Angie has also started a GoFundMe page where people like you can donate to help the cause!!! For more information on how you can help Angie help the people of Puerto Rico go to her website http://thevoiceofny.com/ or her GoFundMe page here!

Angie Martinez
Angie Martinez is recognized as one of the most influential personalities in popular culture and multi-media. Originally known as "The Voice of New York," Angie's nearly 20 years of on-air hosting experience has led her to become the media...
Read more