Can We Expect "Slime Language" To Drop The 15th?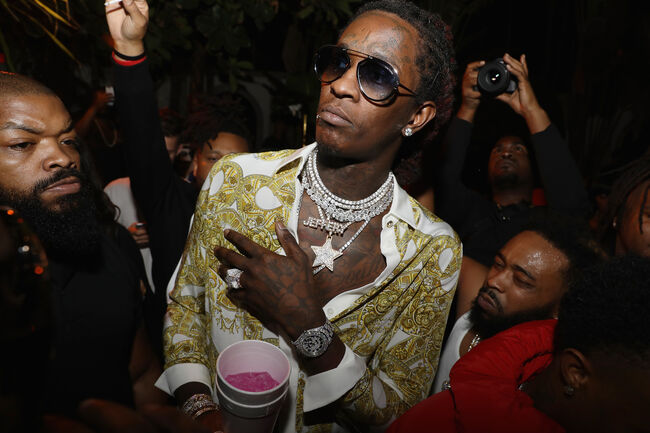 After dropping the Hear No Evil EP in April, we've all been anticipating a new full-length project from Young Thug. Originally, the rapper announced that he would go the whole year without dropping any music, but we see that wasn't true as he dropped his EP a couple months ago. Thug has been keeping announcements for "Slime Language" very low-key off of his main social accounts, mainly posting on the YSL Records Instagram. The release date advertisement has been the most mysterious of all. It's looking like one week from now, we may have new music from the rap artist.
According to HNHH, as always, Internet detectives were quick to comment on Reddit when they saw a new Thug tweet, alluding to his next project dropping on the "15th." In the now deleted tweet (below), Thug hinted at the release of his new project now leaving fans in mystery. The artist also did not specify a specific date so, the 15th could mean any month of any year, but we'll be on the lookout.
Thug released the video for "Up" featuring Lil Uzi Vert off of EP Hear No Evil on July 3rd.
He's also set to join J. Cole on tour from August through October. Angie Martinez
Angie Martinez is recognized as one of the most influential personalities in popular culture and multi-media. Originally known as "The Voice of New York," Angie's nearly 20 years of on-air hosting experience has led her to become the media...
Read more