Nicki Minaj: "Cardi B Painted Me As A Bad Person"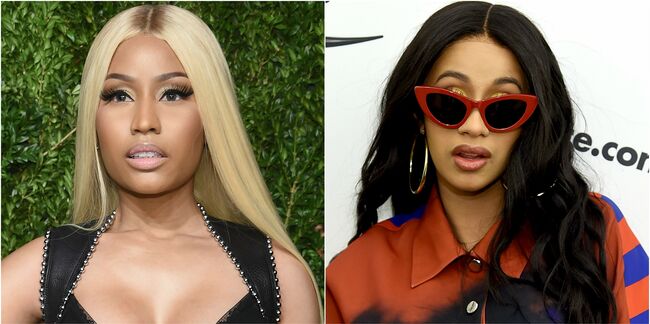 Nicki Minaj did an interview with Zane Lowe earlier today and she criticized Cardi B's lack of reverence and appreciation for working with Nicki while doing interviews and speaking about MotorSport.
"I remember when I first came in the game... I would only be singing their praises and saying thank you" Nicki says. "The first interview she did, it just hurt me because she looked so aggravated and angry. She just kept saying she didn't hear it.... I was like, What?" says Nicki continued.
Nicki then goes on to talk about the making of 'MotorSport,' about which she recalled Quavo texting her, "Is it OK to put Cardi on it?" about which she told Lowe that she replied, "Yeah, let's do it."
Nicki:
"And you still did interviews just to paint Nicki as the bad person. And play the victim. And that really, really hurt me because I really fully supported her [Cardi B]. And up until this recent interview she did...I had never seen her show me genuine love in an interview. And I can only imagine how many girls wished they could've been on a song with Nicki Minaj."
Click here to read the rest of the interview and click here to hear Nicki's new singles 'Barbie Tingz' and 'Chun-Li.'
Photo: Getty

Angie Martinez
Angie Martinez is recognized as one of the most influential personalities in popular culture and multi-media. Originally known as "The Voice of New York," Angie's nearly 20 years of on-air hosting experience has led her to become the media...
Read more