Trey Songz Turns Himself + Speaks On Assault Accusations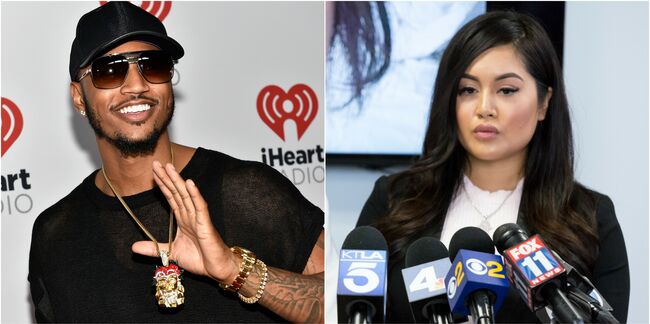 Trey Songz has broken his silence on accusations that he allegedly hit a woman in the face and for which he he's being charged for.
On Monday morning Trey turned himself into police were he was arrested and released on $50,000 bond on charges filed against him by the woman who claims he assaulted her during All-Star weekend while she was at a party and he got made because she was talking to another man.
Trigga took to Twitter to for the first time speak on the allegations and clear up that he's being falsely accused for financial gains.
Trey:
For weeks my lawyers & Mgmt have asked me not to comment on this and I initially agreed but this morning I feel that my fam, the women that raised me, my friends & fans especially the youth need to hear from me. I am being lied on and falsely accused for someone's personal gain

I won't be speaking too much more on this but would like to thank you for all the prayers and support.
Andrea Buera held a press conference with her attorney Lisa Bloom at The Bloom Firm on March 13, 2018 where she said that has already obtained a restraining order based on the alleged assault that took place February 18 in Hollywood.

Angie Martinez
Angie Martinez is recognized as one of the most influential personalities in popular culture and multi-media. Originally known as "The Voice of New York," Angie's nearly 20 years of on-air hosting experience has led her to become the media...
Read more