Zendaya Talks Sexual Abuse In Hollywood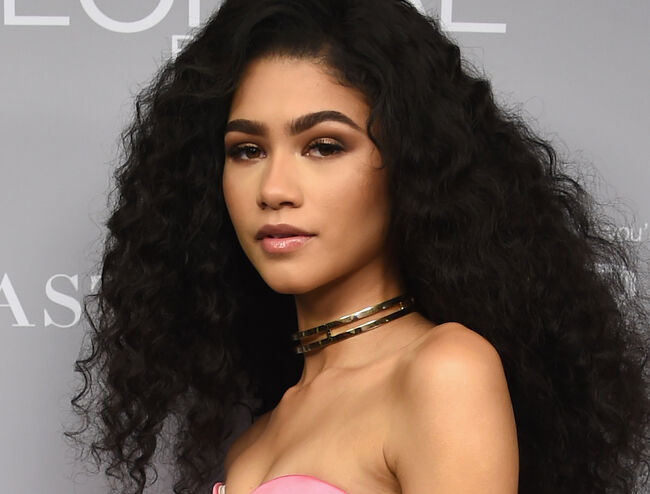 Zendaya, who started her career on Disney and turned into a style icon, is to grace the January 2018 cover of InStyle Magazine.
In the magazine, she discusses her embracing fame and her new role in The Greatest Showman where her character deals with the issue of interracial dating and her thoughts on the sexual assault claims in Hollywood.
When asked about her thoughts on the film industry and the harassment allegations tearing through Hollywood, her response "The bravery of the women who came forward is a huge step toward making sure it's safer for me and other young women who are just coming up," she says. "I'm at that prime age right now. Twenty-one. Starting off. That's when people take advantage and abuse their power and do terrible sh*t. I think it's definitely a sisterhood."
When asked about fame, her response was "It's weird to be like, 'Hmm, how successful am I?' I just try to live, and, you know, sh*t happens. I've said it a million times, but I'd rather be known for the active change I've made than for what my name stands for."
Over the past few years, Zendaya has graduated from being a tween sensation on Disney to releasing her self-titled album and making cameos in music videos for friends Taylor Swift, Beyoncé, and Bruno Mars. This summer she starred in Spider-Man: Homecoming—where she played the role of Michelle, Peter Parker's high school friend and is to be playing the role of Anne Wheeler in The Greatest Showman which comes out on December 20, 2017.
Zendaya being the vocal young woman who not only stands up for herself but for others as well might be a legend in the making. From her style to her talent, Zendaya is here to stay and slay for a while.
For more of the story, check out InStyle Magazine.
Photo Credit: Getty Images

Angie Martinez
Angie Martinez is recognized as one of the most influential personalities in popular culture and multi-media. Originally known as "The Voice of New York," Angie's nearly 20 years of on-air hosting experience has led her to become the media...
Read more