Rob Kardashian Is BIG Mad At Chyna - Shares Nudes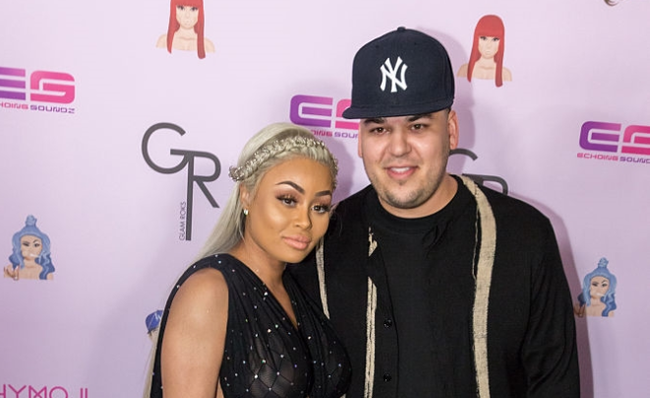 Rob Kardashian is BIG mad at Blac Chyna and he's sharing even her nudes on Instagram and going all the way off on her accusing her of doing drugs in the home where she lives with their daughter.
The whole drama started after he claims Chyna sent him a video (which he shared on IG) of herself kissing another man in her mom for which he pays the rent.
Rob:
" I never been so disrespected in my life. I just bought her 250K of jewelry yesterday. This woman is so disrespectful and I don't care. The saddest part is I knew about all this and didn't say a word or speak on anything because I actually Love Chyna genuinely until she just sent me a video of her and this man kissing in her bed with my daughter and her son in the house."

"I will never allow my daughter over to that house that I pay for with all the drugs and alcohol that goes on. I got receipts for days and I'm gonna keep going and I don't give a f**k. The girl told me today she gonna have a third baby daddy and she also told me today she wants to have more kids next year in June. And she sending me videos of her and other man with our babies in the house. And then this thirsty ass dude posting selfies in the house I pay for and bed I made my baby in damn shame."
Below is the one and only post we could shared from his Instagram rant because all others are nudity and profanity laces.

Angie Martinez
Angie Martinez is recognized as one of the most influential personalities in popular culture and multi-media. Originally known as "The Voice of New York," Angie's nearly 20 years of on-air hosting experience has led her to become the media...
Read more