Post Malone and Oculus Venues prepare to Innovate the Music Industry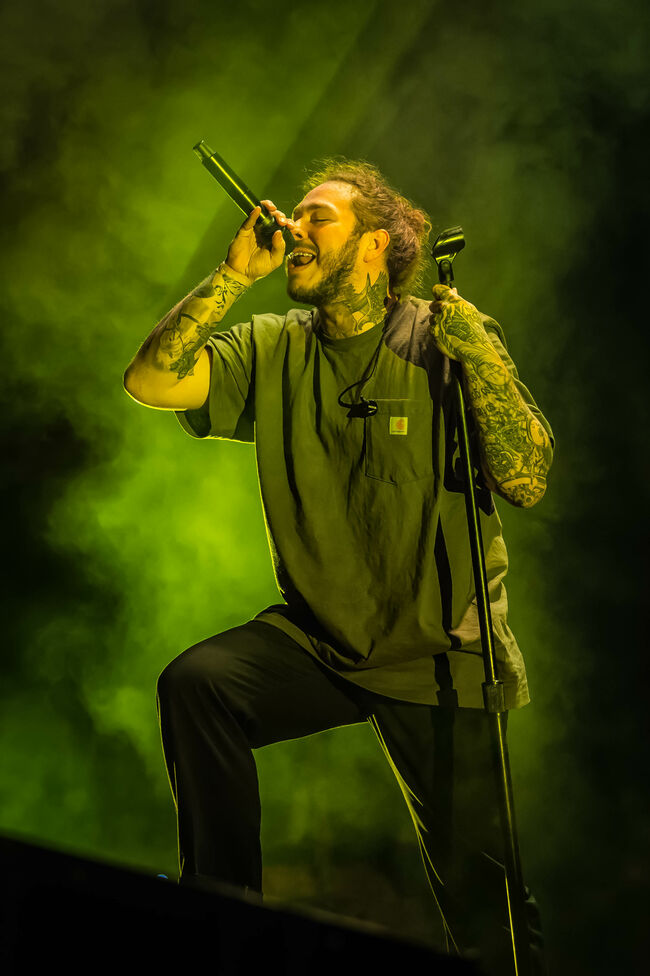 Post Malone performing live is a must see. Fans have recently described his shows as "a trip." However, they haven't seen anything yet...
The Syracuse-Born rapper has a serious trick up his sleeve, as he prepares to perform on October 17th (8 P.M.) at the PNC Arena in Raleigh, North Carolina. However, in order to attend this live performance, fans will NOT have to buy tickets. Instead, Posty and Oculus Venues will bend fan's minds through a virtual reality stream from innovative content company, Supersphere. According to a release announcing the live performance, the stream will allow viewers to "take their seats" inside the PNC Arena for free with an Oculus Quest or Oculus Go headset.
Oculus Venues encourages potential viewers to "Choose from an ongoing calendar of live, immersive events in VR where there's always something new to see. Join thousands of others to share the experience and meet other fans in the crowd, or watch in solo mode from a box seat high above the crowd." Oculus Venues puts viewers in the front row seats of concerts, sporting events, comedy shows and more. You can download the Oculus Venues program here
Photo Credit: Getty Images