Tyler, The Creator Responds to DJ Khaled Controversy: "No Disrespect"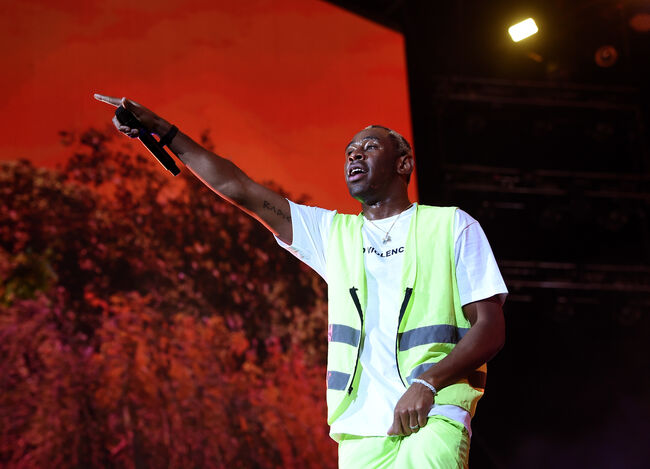 The humble Tyler, The Creator has officially responded to the Billboard 200 controversy involving DJ Khaled and their albums.
During an interview with Apple Music's Zane Lowe, Tyler commented on the We The Best Music founder who was seemingly upset when his Father of Asahd LP did not hit the No. 1 spot on the Billboard 200 chart. Tyler's IGOR album, however, made top of the list.
According to XXL:
"I'm just saying people fu*kng hated that fu*king album," Tyler stated of his Cherry Bomb album. "So when I put [IGOR] out and it [land at No. 1 on the Billboard 200 albums chart], and again, I don't make shit to be first week or be radio or whatever, but for this work of art and that album cover and these videos and me doing this suit wig thing and having these progressions and this distorted this and that, and these melodies and this stuff like that, beat ... and this is no disrespect to Khaled or anyone, but this ni**a had every person in the industry, everyone on that fu*king album. Everyone. Everyone. Cardi B. 21 Savage. Travis Scott. Post Malone. Beyoncé. Jay. Everyone who sells billions of records and the fact that I beat him with this that isn't parallel to all the popping music right now was fucking crazy, bro."
Since his success, Tyler never shaded Khaled, he was just proud of his number one status accomplishment.
Check out a clip of the interview below.