Cardi B. & Offset To Speak At The 2019 Brilliant Minds Conference!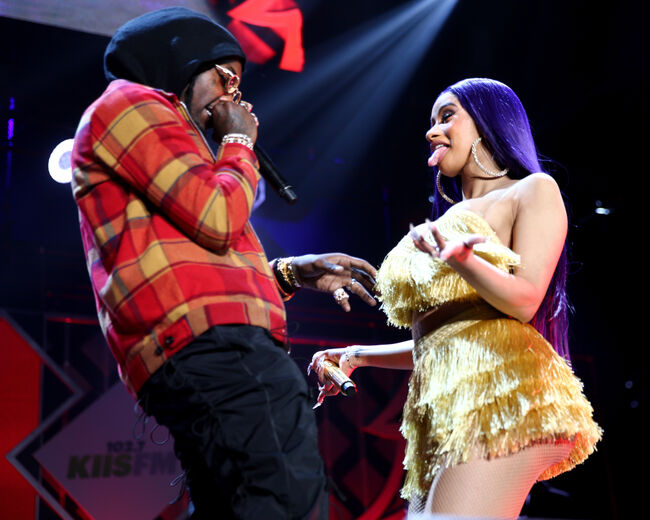 Cardi B. and Offset may be the true definition of making money moves and knowing how to get a bag. The financial power duo have yet again put their money where their mouths are, front and center.
The hip hop moguls will be traveling to Stockholm, Sweden from June 13th thought the 15th for the 2019 Brilliant Minds Conference. They will be in attendance at the conference as brand ambassadors for MUZIK and it's founder Jason Hardi. The trio will take part in a panel discussion during the conference which is entitled "Where Culture Meets Technology". The panel will speak on the impact that hardware and software technologies, along with new innovations, are having on society today. It should come as no surprise that along with being brand ambassadors of MUZIK both Offset and Cardi B. are shareholders and partners to the brand as well.  
MUZIK was originated in 2012 and it specializes in the "smartphone of headphones" as told by the brand. They feature a line of bluetooth-connected devices that allow users to connect to their playlists, share songs via their social media, listen to the news and enable voice commands. This all being featured in all their products.
"I was on Twitter and Instagram before I started rapping. I was using my social media to build a business. I'm now a mother first, shaping the future for my daughter. I'm getting into the game of investing and creating products that will empower people. That's what MUZIK represents," says Cardi about her partnership with the brand.
Among the list of speakers scheduled to appear at the conference this year are our Forever President Barack Obama, actor Forest Whitaker, Participants from Uber, Vogue, YouTube, Twitter, Google, Spotify, Alphabet, Harvard University just to name a few!
Photos @ GettyImages.