Faith Evans & Voletta Williams File A Suit To Defend The Life of B.I.G. !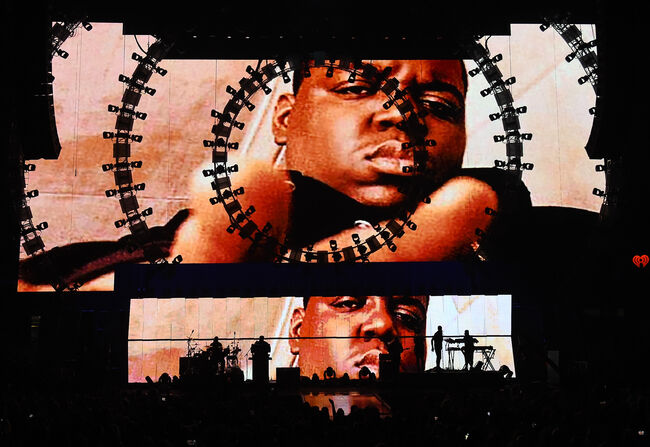 It is nothing new for companies to take the likeness or actual spitting images of artists and use them to promote their endless products. Companies know that die hard fans are willing to buy almost any item with their fave celebrities on it.
Well, It looks like yet another company has taken photos of the Notorious B.I.G and has used them for personal profit. His ex wife Faith Evans and his mother Voletta Wallace aren't having it, especially because the company did not ask for permission.
A company by the name of Yes has used Biggie's photos and plastered them on the backs of their snowboards. Biggie's snowboard is actually one out of many in the collection called "Greats x Chi"; which features more deceased artists like Tupac, Easy-E, and Ol' Dirty Bastard on the backs on snowboard gear.
Faith and Ms. Voletta are filing a suit against the brand in hopes that these types of situation cease in the future. The women are seeking an injunction against the brand and they want the profits from the snowboard and any unspecified damages in full. Their lawsuit goes on to explain that,:
"At a time where fame and popularity for musicians comes and goes on an accelerated time scale, it is hard to quantify the power – both emotional and financial – of a musician whose brand and persona are still appreciated, recognized, and replicated more than two decades after his death."
The company has since taken down the snowboard image of Biggie. If you are going to use photos of your favorite celebrities in order to make a profit...be sure you ask for permission FIRST.
Photos @ GettyImages.