Real Review: Anastasia On Broadway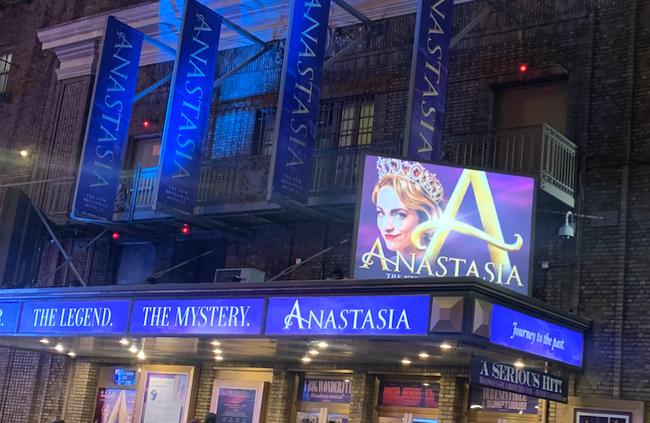 While I really didn't know what to expect when it came to this musical, I left quite impressed after two hours of laughter, suspense and some real amazing singing. Last night in the blistering NYC cold I pulled up to the the Broadhurst Theatre to escape reality for a good two hours and twenty five minutes via Anastasia.
With music and lyrics by Lynn Ahrens and Stephen Flaherty, and based on the book by Terrence McNally, the musical adapts the legend of Grand Duchess Anastasia Nikolaevna of Russia, who escaped the execution of her family as a child and is now trying to reunite with her one and only living family member, her Nana.
While based in Russia and France, all actors in the musical have regular American accents making it easy to follow along as the story unfolds via amazingly performed songs. Unlike some musicals, Anastasia was easy to follow along and filled with twists and turns which didn't take forever to unfold. Not once did I find myself trying to take a quick nap after a long workday, LOL.
Click here for info on how to get 2X1 Broadway show tickets.
The set design was not something that blew me away, the costumes, amazing voices and comedic moments more than made up for it. Both adults and children alike can easily follow and enjoy this musical making a no brainer when it comes to picking your next family outing.
One last thing, any seat in orchestra is a good seat. The theater seating doesn't go that far back so no need to stress trying to get seats in the first few rows.