Snowfall Expected This Weekend for Tri-State Area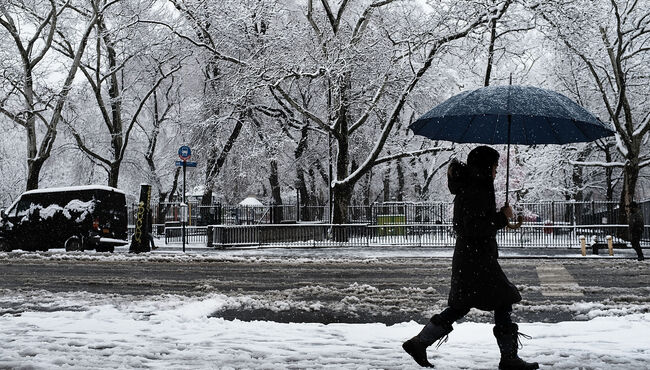 A winter storm is expected to bring snow to the Tri-State area this week.
Snowfall in New York City is expected to come in between 1 and 3 inches after the worst of the wintry weather Sunday, while areas north and west of the city could get upwards of one foot of accumulation.
The earliest snow sightings will be Thursday night.
Here's the most recent forecast, as of noontime Thursday:
Thursday will remain mild but chilly in NYC with a high of 31.
The weather will begin to change after dark with clouds moving in, bringing with them flurries or snow showers with a low of about 30. There is a 70 percent chance of snow Thursday night.
The city could see about an inch of snow by the morning.
Friday will get rain and snow in the morning, tapering off by the afternoon with a high of 39 degrees. Friday night will be mild and mostly clear.
Snow will return to the area Saturday afternoon when the high is expected to reach about 30 degrees.
On Sunday, rain will turn to a wintry mix with highs in the upper 30s and lows in the single digits. The majority of the snow is expected to arrive Sunday.
Monday, Martin Luther King, Jr. Day, should be sunny and clear but cold with highs in the low teens and lows in the single digits.
Photo: Getty Images