Will the Government Shutdown Ground Air Travel From Tri-State Area?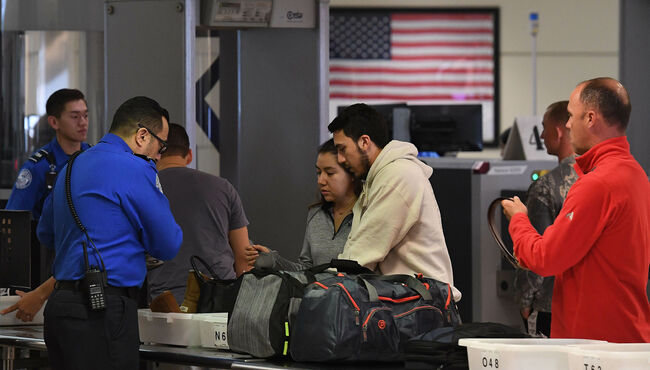 A growing number of Tri-State-area residents with travel plans are worried about how the shutdown is affecting TSA and Customs & Border Patrol.
While TSA workers are required to show up, regardless of how long the federal government shutdown drags on, there are reports that TSA workers are calling out sick rather than working (theoretically) without pay.
The TSA disputes those claims.
"You have nothing to worry about," one TSA rep told 710 WOR, regarding whether agents would show up to work despite the shutdown. "What the media fails to mention is that we're in the middle of a very big flu season. ...Presumably the majority [of workers calling out] are legitimately sick."
TSA Assistant Administrator for Public Affairs Michael Bilello announced Monday via Twitter that call outs on Monday, January 7, 2019, were only 0.8% higher than call outs on the same day last year.
"Security standards will NOT be compromised," Bilello added.
So far TSA workers have not yet missed a paycheck. But that may change if the shutdown continues through the Monday payday.
Photo: Getty Images