The Most Shocking Celeb Moments Of 2018
2018 was a whirlwind when it came to celebrity news and some of it left us all in plain shock when the news broke. Below we break down some of the top moments of 2018 that we surely weren't expecting.
Cardi B welcomes baby Kulture and announces she secretly married Offset! One of Hip-Hop's number one Power Couples hit some major milestones this year and we're not just talking the music ones. In July, Cardi B welcomed daughter, Kulture Kiari, who she had not shown to the world until recently and she's a living doll. After the baby was born, TMZ dug up Cardi and Offset's marriage certificate and announced to the world that the couple who was said to be engaged, had in fact gotten married in September 2017. While the two are dealing with some personal issues at the moment, we still wish the best in their relationship and co-parenting their adorable baby girl.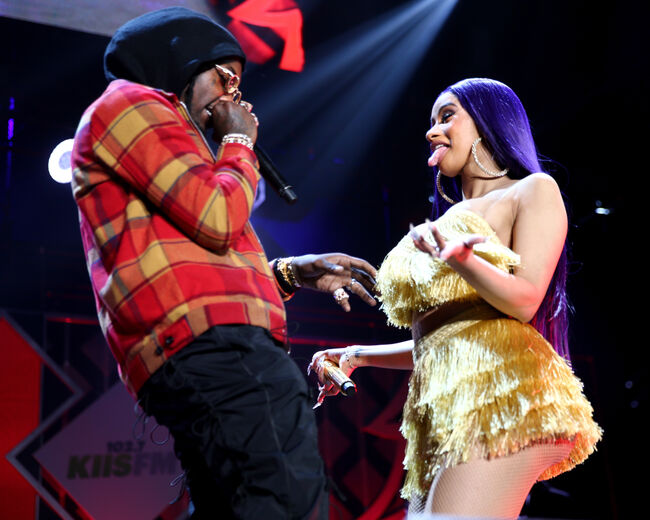 Drake and Pusha-T declare war against each other. Things got crazy on social media and on tracks when two of Hip-Hop's GOATS went to war over some name dropping. The back and forth began when Drake mentioned Pusha's wife-to-be which eventually led to Aubrey's secret son and the identity of his mom being exposed to the world. It is rumored that Kanye West is the one who gave Pusha the tea on Drake's son, but Pusha has denied this.
Mac Miller passes away from accidental overdose. At 26-years-old Mac was found dead in his Los Angeles home after losing his life due to an accidental OD involving fentanyl, cocaine and alcohol. Despite his very public struggles with sobriety, fans and the music world were left shocked and devastated by his passing. Sleep In Peace Mac.
Drake is exposed for having a secret son! While we all know Drake loves the ladies and stays with a baddie by his side, the last thing we thought is that one of them made him a real life daddy! While there had been speculations and rumors that he had a secret son, it was not until Pusha-T came through with the receipts in 'The Story Of Adidon' and told the world that Drake had a baby with porn-star Sophie Brussaux. It is rumored that Kanye West is the one who gave Pusha the tea on Drake's son, but Pusha has denied this.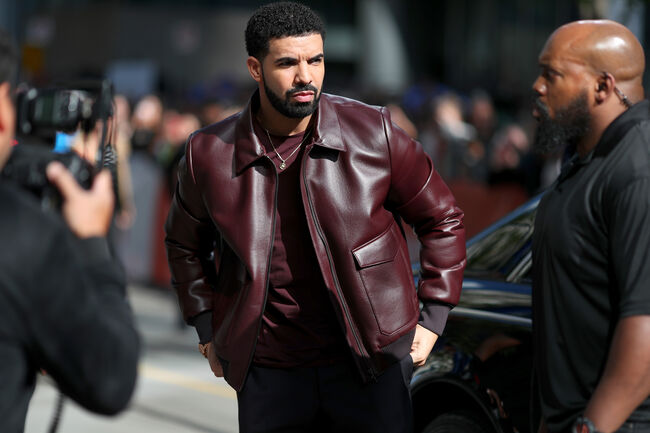 6ix9ine gets picked up by the Feds on November 19th. This holiday season the Brooklyn rapper is sitting behind bars while fighting a RICO case brought against his Federal Prosecutors in connection with a string of crimes they claim he's linked to. The 22-year-old is claiming he is innocent of all charges and is currently working on getting a new bail hearing so that he can fight his case from the outside. While behind bars his Dummy Boy album was released and took the number one spot on the Billboard charts. Or maybe Travis Scott held that spot? Did the final count ever come in?
Travis Scott and Kylie Jenner reveal they kept their pregnancy a secret for nine months. The couple shocked fans when they released a YouTube video titled 'To Our Daughter' in which we got to see footage of Kylie's entire pregnancy, baby shower and eventually the birth of Stormi Webster. 'To Our Daughter' is one of the top YouTube trend videos with over 78 million views.
XXXTentacion tragically passed away at the age of 20 on June 18th after a day out of shopping for motorcycles went wrong. Sitting in his car in the parking lot a gunman ran up and shot him, he had appeared to have no pulse and was later pronounced dead. Since his passing, his mother and his team have continued to release new music including a song with Kanye West. The rappers most recent album "Skins" just debuted at number 1 on the Billboard charts.
Cardi B and Offset split over constant cheating rumors. After welcoming a daughter together and sharing they had married secretly, things took a turn for the worst for the celebrity couple after cheating accusations surfaces against offset again. While he's worked hard at trying to get his wife back, Cardi is not yet ready to forgive and forget and for now is focusing on making money moves and baby Kulture.
Justin Bieber suddenly marries Hailey Baldwin. This was one wedding that took us all by surprise and left us scratching our heads when Bieber labeled the model the "love of his life" when all along we thought it was Selena Gomez. But what do we know, LOL. The couple married in a New York City courthouse on September 13th and no pre-nuptial agreement was requested by either party telling us that they see this as a forever type of love.
Bill Cosby is sent to prison and labeled a "sexually violent predator." America's favorite TV dad was found guilty on three counts of aggravated incident assault against a woman who claims he drugged her and sexually assaulted her in 2004. Mr. Cosby is currently serving a three-ten year sentence in prison.
Nicki Minaj and Cardi B declare war against each other. While the two had thrown shade and subliminals at each other for quite some time, in 2018 the world's top female rappers put it all out there and had a very public beef which even included a very publicized altercation at a New York Fashion Week event. After a flurry of accusatory social media posts, the two decided to move on and focus on more positive things. Let's hope it stays that way!
Kim Porter dies unexpectedly leaving behind a heartbroken Diddy and four children. On November 15th the music industry was left shaken when news broke that Diddy's ex and the mother of his children had passed away from cardiac arrest after battling pneumonia for some days. Kim's cause of death remains unknown despite an autopsy being completed one day after she was found dead in her home.