Offset Surprises Cardi B with $15K Worth of Roses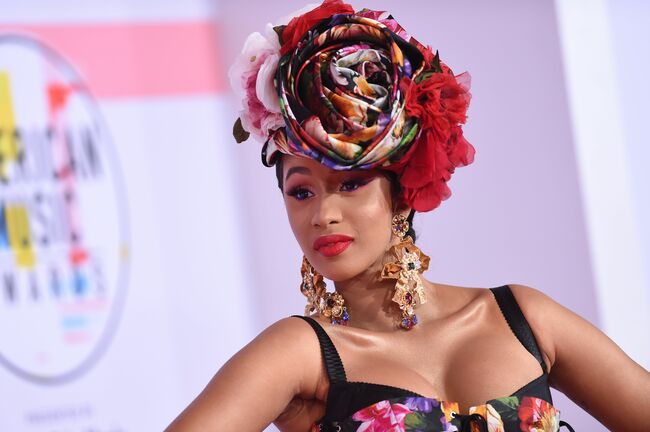 Fellas, take romantic notes from Offset...or not.
Rapper Offset is taking all measures to get his wife Cardi B back, even if it means crashing her onstage performance at Rolling Loud Festival in Los Angela's this past Saturday to surprise her with 2,000 roses costing $15K from Venus ET Fleur displaying"Take Me Back Cardi."
The couple recently hit a bump in their marriage that led to their separation when Cardi publicly announced that the two "grown out of love" via Instagram. Fans quickly uncovered the real reason behind the two separating, which involved allegations of Offset attempting to cheat on Cardi with model Summer Bunni and rapper Cuban Doll.
Offset is not only desperately trying to win back Cardi, but wishes to spend the holidays with her and baby Kulture.
According to Page Six, Offset only has one wish:
"I only got one birthday wish and that's to get my wife back, Cardi," Offset said in an emotional post. "We're going through a lot of things right now, a lot of things in the media. I want to apologize to you Cardi. You know, I embarrassed you. I made you look crazy."
Although, the gesture was heartwarming for some, Cardi dismissed Offset and had the display removed from the stage before resuming her performance....Periodt!
Check out the video below.
Photo: Getty