Pusha-T Gives Upcoming Artists Platform to Perform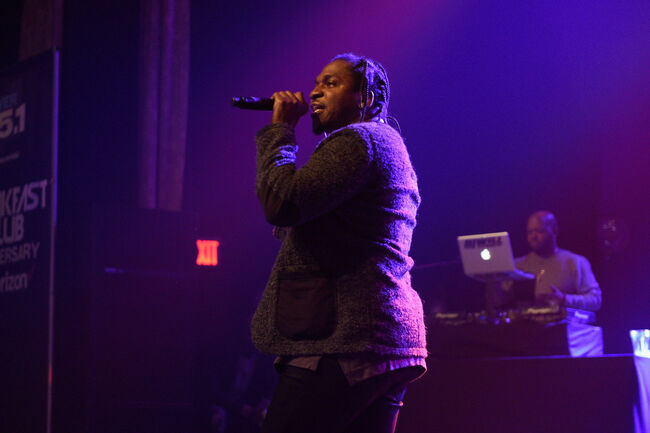 We have officially entered the season of giving back and rapper Pusha T played his part alongside 1800 Tequila® by celebrating the launch of 1800 Seconds, a new artist discovery platform and compilation album featuring 10 artists on the rise, curated by Pusha.
The artists that took the stage included Ant White, Cartel Count Up, Don Zio P, Hass Irv, Monalyse, Nita Jonez, Sam Austins, T Got Bank,Trevor Lanier and Tyler Thomas.
According to press:
1800 Seconds intends to seek out new sounds within hip-hop and support 10 on-the-rise artists to release music on a national scale. Each artist was handpicked by Pusha-T and given the opportunity by 1800 Tequila to record one three-minute track to present his/her unique sound to the world. Under Pusha-T's curation, the 1800 Seconds music platform will produce a 30-minute compilation album featuring 10 new tracks.
The featured artists performed their tracks live at Sony Hall in NYC, with their mentor Pusha T closing out the show.
Click the link for more footage.
Photo: Getty Images