G-Eazy Praises SZA Says She's "Amazing And Perfect"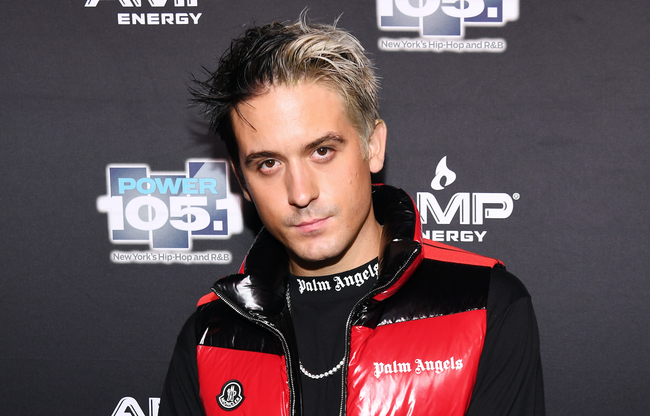 G-Eazy stopped by backstage with Angie Martinez at Powerhouse NYC. When they sat down for the interview G-Eazy couldn't help but get distracted by SZA performing on stage, which was playing on a TV screen in the interview lounge.
When Angie Martinez mentioned SZA is close to a wardrobe malfunction G-Eazy replied, "Nah, nothing goes wrong with her, she's amazing and perfect." "It's her energy, she just has grace, she moves through the world like that," he adds, "Her music is amazing." As SZA fixed her top onstage, G-Eazy mentions a time he had a "Lenny Kravitz moment" onstage before and has never been able to wear leather pants since.
This is the second year in a row G-Eazy has come to Powerhouse NYC, last year going onstage with Cardi B. "Right when we did 'No Limit' I remember telling her, 'you're going to be the biggest thing in the world,'" recalls G-Eazy. "Watching the year that she's had, and really how I look at it is like the influence she has... and how inspirational she is.."
G-Eazy then goes into details on his epic Halloween party October 27th in NYC. "I love Halloween, it's my favorite holiday."
Hear all the details from that and more from G-Eazy in his full interview with Angie Martinez below.