Kehlani Opens Up About Her Baby's Daddy on Queen Radio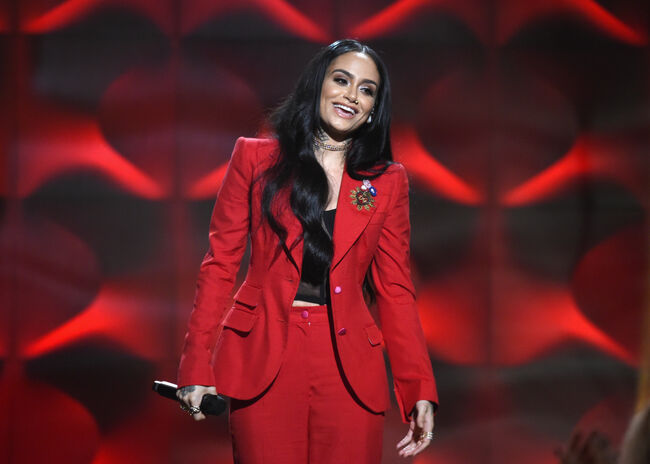 Ya girl Kehlani is about to be added to the long list of celebrity mamas.
The Distraction singer announced the good news via Instagram earlier this week surprising her fans with the sudden pregnancy. The news quickly made a detour surrounding the identity of the father to Kehlani's unborn child. Kehlani came through with the quickness, shutting down any speculations about her baby daddy.
In an interview with Nicki Minaj on Queen Radio, Kehlani confirmed the pregnancy was no accident.
"It was planned so we had a short time frame of having to actually have sex every day. And we were excited that it didn't start feeling like a chore."

"When I found out that I can get a break from touring because I've been primarily a touring artist, that's when I planned for it for this time. It was studio and pregnancy. That's been the most inspired I've ever been."
Nicki later asked Kehlani about her sexuality, since the R&B singer has been in relationships with both men and women. She explains, she has happily formed a relationship with a bisexual man who accepts and understands her sexuality.
"I started dating women before I ever dated men. Then I was lucky to find a partner who was a bisexual male. And he really understands my queerness and my fluidity, and I really understand his. It's very awesome to be understood."
The alleged father, Javie Young-White, also shared his excitement, confirming he is indeed the father on Twitter.
Congratulations to Kehlani on her bundle of joy!