Kanye West Gets Lifetime Membership to PornHub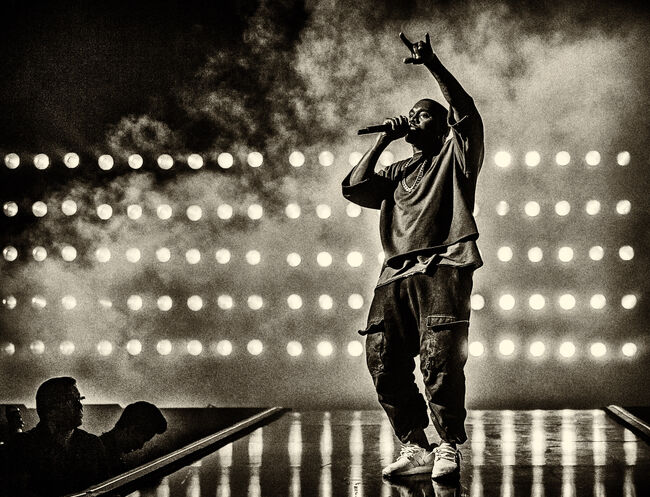 On Thursday (Aug. 9) Kanye West made an appearance on Jimmy Kimmel where he touched base on a variety of topics, from marriage, music and porn? Yes porn was a topic that came up during West's highly anticipated interview.
"Nah, I still look at Pornhub," Ye answered when asked whether marriage and being a father has changed his lifestyle.
"Blacked is my favorite category," West answered when asked by Kimmel. "What's the point of being Kanye West if you can't [talk about porn]? Let's break down the porn categories. [I watch] a lot of Black on White, obviously."
Pornhub got an earful of Ye's love for porn hub and offered a free lifetime subscription to the website.
"We want to extend our appreciation to a Mr. @kanyewest for his loyalty to us over the years," a tweet from the Pornhub Twitter account, reads. "A gift in the form of a free lifetime premium membership. Here's to you, Ye."
West was offered another deal with Blacked.com who offered their deal via Twitter: "When @kanyewest says '@Blacked_com is my favorite' Thank you Kanye you are fearless & inspiring. Sending you a lifetime membership and Blacked hat!"
According to TMZ, the director of Blacked.com even offered Ye an opportunity to direct one of the company's featured films.