Lil Pump Has Words For The People Who Vandalized XXXTENTACION's Memorial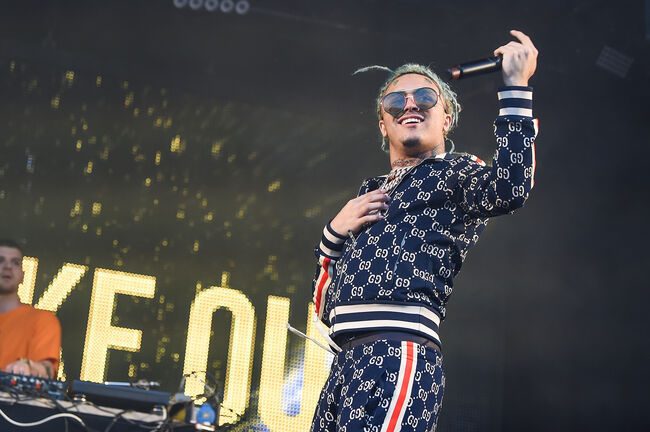 The Hip Hop world is still morning the death of one its own as Florida rapper XXXtentacion was shot and killed at the age of 20 Years old only a matter of weeks ago. According to multiple outlets and TMZ the rapper was out shopping for motorcycles when an unknown gunman ran up and shot him. At the time it was said that X had no pulse as the gunman got away. After being rushed to the hospital only a matter of hours later the rapper was pronounced dead. Since then there have been memorials for the late rapper all across the country as well as a public memorial service/wake for X.
Now despite what you thought of XXX and the things he had done someone passing away in nothing to take lightly, but apparently some people thought it would be ok to disrespect a memorial of X in Florida. One of the people infuriated with the destruction of his memorial was fellow Florida rapper Lil Pump. In a video posted to his social media Pump expresses his anger and threatens to find the people and deal with them himself saying:
"Whoever the fuck that pussy ass n**** was that went to X's memorial and kicked all that shit, n****, you a fuckin' b****, n****. Don't ever do that s***. And the fans around him watching that s***, y'all ass should've started swinging, n****. *** wrong with y'all?"
Check out the video of Pumps rant below
Photo Getty Images