Fabolous & Jadakiss's "Theme Music" Visual Is A Fancy Roller Skating Party
Have you ever gotten dressed up in your Sunday best and wanted to go ... roller skating? Yes? Well, then you may have serious FOMO watching Fabolous, Jadakiss, and Swizz Beatz's music video for their collaboration "Theme Music."
"Theme Music" is off of Fabolous and Jadakiss's collaborative album Friday on Elm Street (originally titled Freddy vs. Jason), which was released in November 2017. The song itself samples Marvin Gaye's "Far Cry," as also mentioned in a verse later on in the song: "Flow smooth over the Marvin."
But back to roller skating in cocktail attire. In the "Theme Music" music video, directed by Gerard Victor, Fabolous and Jadakiss (who are later joined by Swizz Beatz) take over a roller rink as they turn it into a fancy roller skating party. As in, roller skating in suits and formal cocktail attire (Maybe the invitation said black tie? Either way, next time, we want in).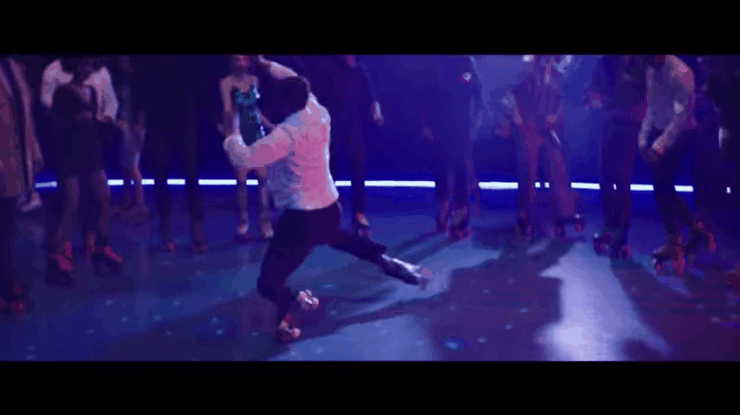 The "Theme Music" music video is very different from Friday on Elm Street's previous two videos; the horror movie themed "F vs. J Intro" and the black and white filmed "Soul Food."
Friday on Elm Street features twelve tracks in total, including collaborations with Future, Teyana Taylor, French Montana, Styles P, Yo Gotti, Jeezy, and more. In an interview with HipHopDX, Fabolous and Jadakiss said of the theme:
"We got the theme with Freddy Vs. Jason, where Jason, you knew he was killer. You knew his work and you knew what he do. Freddy was a killer, and he might be a little more witty, cuz he talk more. The Jason character didn't really say much, but you knew he was there. You can't even escape it. Once you heard those footsteps, you knew he was in the area. There's a lot of comparisons when you want to compare to things, but that was one of the ones we were looking at with Freddy Vs. Jason. When it came to villains, they were always the two that were brought up."