Da New Wave: Who's H.E.R.? And What's The Mystery?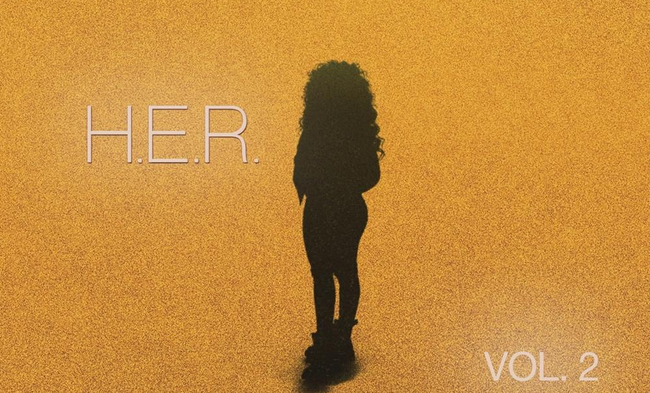 Singer H.E.R. has an incredible voice, yet keeps her identity a secret when it comes to promotional images and social media, so we got the thinking who is she really?
We pulled up on the RCA signee at her pop-up show last night in New York City and we were completely blown away not only by her voice, but also her stage presence and ability to play multiple musical instruments.
While we can't really provide you with face shots of her, we can tell you that she's a talented R&B singer who "loves writing, producing and performing music." She also says that her music is based on her life stories and her main goal is play "storyteller to her fans and speak words into their life."
While speaking to the LA Times, H.E.R. (an acronym for Having Everything Revealed) says that the anonymity and mystery which surrounds her "is a metaphor for who" she is.
With her second EP HER Vol. 2 currently making some serious noise, she is now on the road performing to sold out arenas after being ask to join the Set It Off Tour with Bryson Tiller and Metro Boomin.
Check out some of her music below:

Honey German
Honey German the daughter of Dominican parents was born and raised in New York and considers the "entire Tri-State my state." She currently works in New York City for iHeart Media /Power 105.1 FM in the positions of On Air Personality, Associate...
Read more