Gayle King Just Secured A MultiMillion Dollar Deal!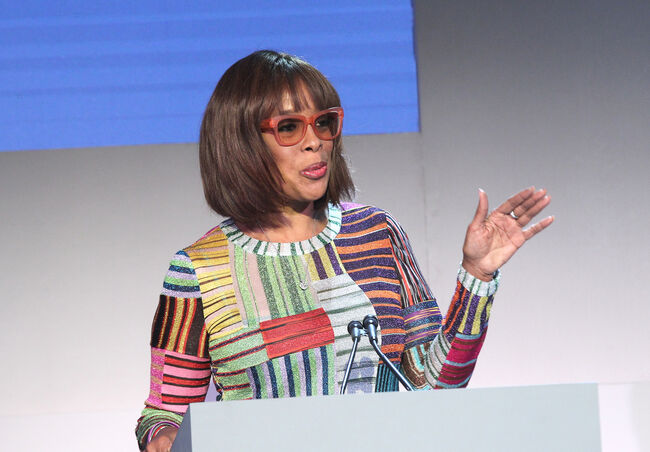 Gayle King has secured not one, not two, but a multi-million dollar deal with CBS.
Reports say that Gayle will be staying with CBS after signing a new contract. Gayle's previous contract granted her a hefty few million dollar salary, now it seems like with this new contract she may have doubled her yearly earnings to 11 million dollars. Along with this new deal Gayle will be joining the cast of CBS This Morning. A huge congratulations is in order for this boss lady!
Gayle's bestie and the pioneer of tough interviews, Oprah Winfrey, spoke on her friend's recent endeavors. In her cover story with Hollywood Reporter, Oprah says:
"I sent her a text saying, 'Jesus looooves you.' But [the R. Kelly interview] could not have been better if I had done that myself. I think every interviewer thinks, 'What would you have done in that moment?' And what she did was absolute perfection. I just thought that for this moment to happen at the time when she's also in the middle of negotiations is unbelievable — but she's always had that [gift]."
If this isn't the perfect time to check that ancestry and bloodline then I don't know when is. Hey Aunt Gayle! I could use a couple thousand.... seriously!
Photos @ Getty Images.

Angie Martinez
Angie Martinez is recognized as one of the most influential personalities in popular culture and multi-media. Originally known as "The Voice of New York," Angie's nearly 20 years of on-air hosting experience has led her to become the media...
Read more