Breaking: Soulja Boy Arrested After Police Find Ammunition In His Home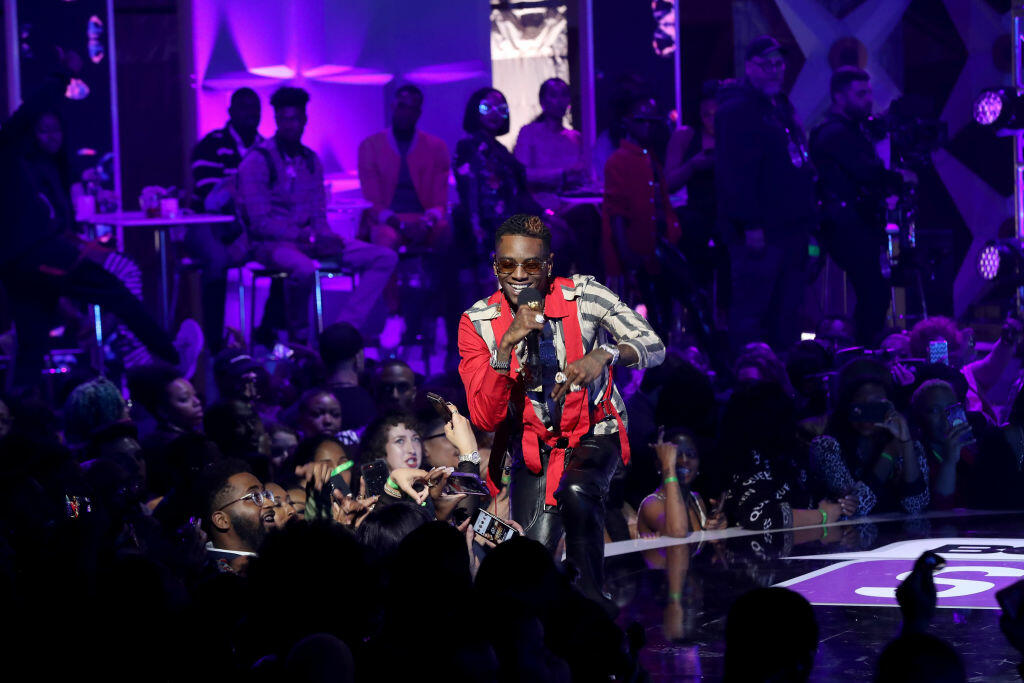 Soulja Boy has been arrested once again!
According to TMZ Soulja Boy was arrested this morning (March 15) after police visited his home and found ammunition. The rapper is currently on probation after being charged with a felony firearm possession.
Soulja Boy was already on probation since 2014 when the police found a gun in his home back in 2016, following a search that was called for due to the rapper threatening people online.
TMZ 's news site states that the San Fernando Valley police found ammunition in the rappers home. The police obtained a search warrant in February, after a woman claimed that she was kidnapped and held in his home.
The search was conducted last month, though TMZ claims that police waited to make the arrest because they knew that Soulja Boy was going to go visit his probation officer in San Fernando Valley, making the arrest easier.
The rapper is reportedly in jail in Van Nuys and is expected to see a judge later on today.
Photo: Getty Images

Angie Martinez
Angie Martinez is recognized as one of the most influential personalities in popular culture and multi-media. Originally known as "The Voice of New York," Angie's nearly 20 years of on-air hosting experience has led her to become the media...
Read more