I Am Not My Hair: NYC Says No More to Job Discrimination Based on Hair!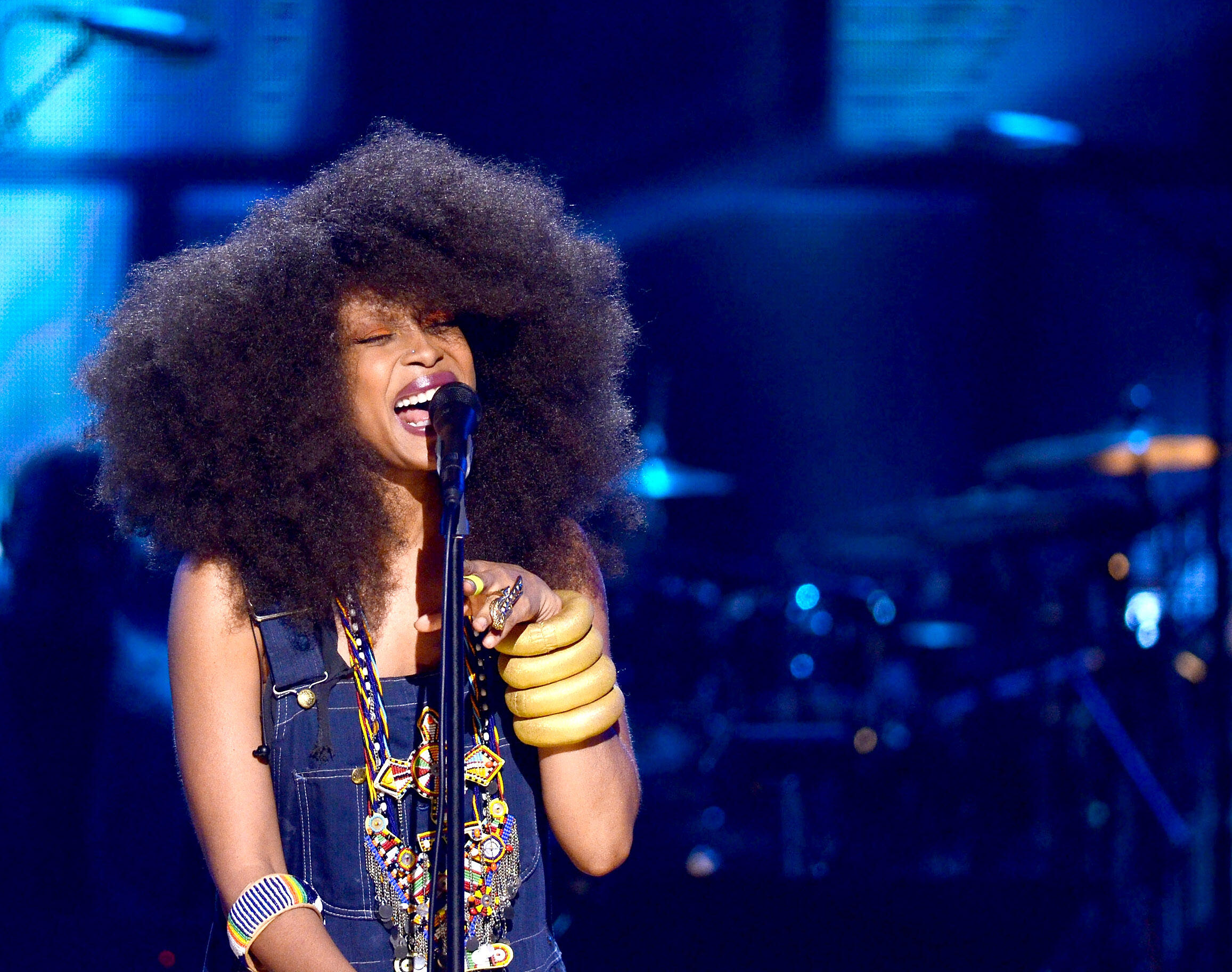 Another victory for the black community! It was announced via the New York Times on Monday (Feb. 18) that the New York City Commission of Human Rights is taking a significant leap when it comes to discrimination based on hair.
The department released a new set of guidelines emphasizing that people have the right to wear their hair anyway in the workplace including natural hair, locs, cornrows, twists, braids, Bantu knots, fades, Afros. Not only will this law apply for the workplace, but it's applicable in schools and public places.
Although the law applies to anyone in New York City, it is more so targeted towards black people by white gatekeepers -- - both residents and visitors -- to combat the plight that the African-American community already faces nationwide.
"While grooming and appearance policies adversely impact many communities, this legal enforcement guidance focuses on policies addressing natural hair or hairstyles most commonly associated with Black people, who are frequent targets of race discrimination based on hair," the formal announcement says and also adds:
"Anti-Black racism is an invidious and persistent form of discrimination across the nation and in New York City. Anti-Black racism can be explicit and implicit, individual and structural, and it can manifest through entrenched stereotypes and biases, conscious and unconscious. Anti-Black bias also includes discrimination based on characteristics and cultural practices associated with being Black, including prohibitions on natural hair or hairstyles most closely associated with Black people. Bans or restrictions on natural hair or hairstyles associated with Black people are often rooted in white standards of appearance and perpetuate racist stereotypes that Black hairstyles are unprofessional. Such policies exacerbate anti-Black bias in employment, at school, while playing sports, and in other areas of daily living. The New York City Human Rights Law ("NYCHRL") protects the rights of New Yorkers to maintain natural hair or hairstyles that are closely associated with their racial, ethnic, or cultural identities. For Black people, this includes the right to maintain natural hair, treated or untreated hairstyles such as locs, cornrows, twists, braids, Bantu knots, fades, Afros, and/or the right to keep hair in an uncut or untrimmed state."
Places who are found in violation of this law, should anyone report harassment, punishment or discrimination because of their hairstyle can face a penalty of up to $250,000.
Photo Credit: Getty Images

Angie Martinez
Angie Martinez is recognized as one of the most influential personalities in popular culture and multi-media. Originally known as "The Voice of New York," Angie's nearly 20 years of on-air hosting experience has led her to become the media...
Read more