Free at Last: 21 Savage Was Just Released on Bond!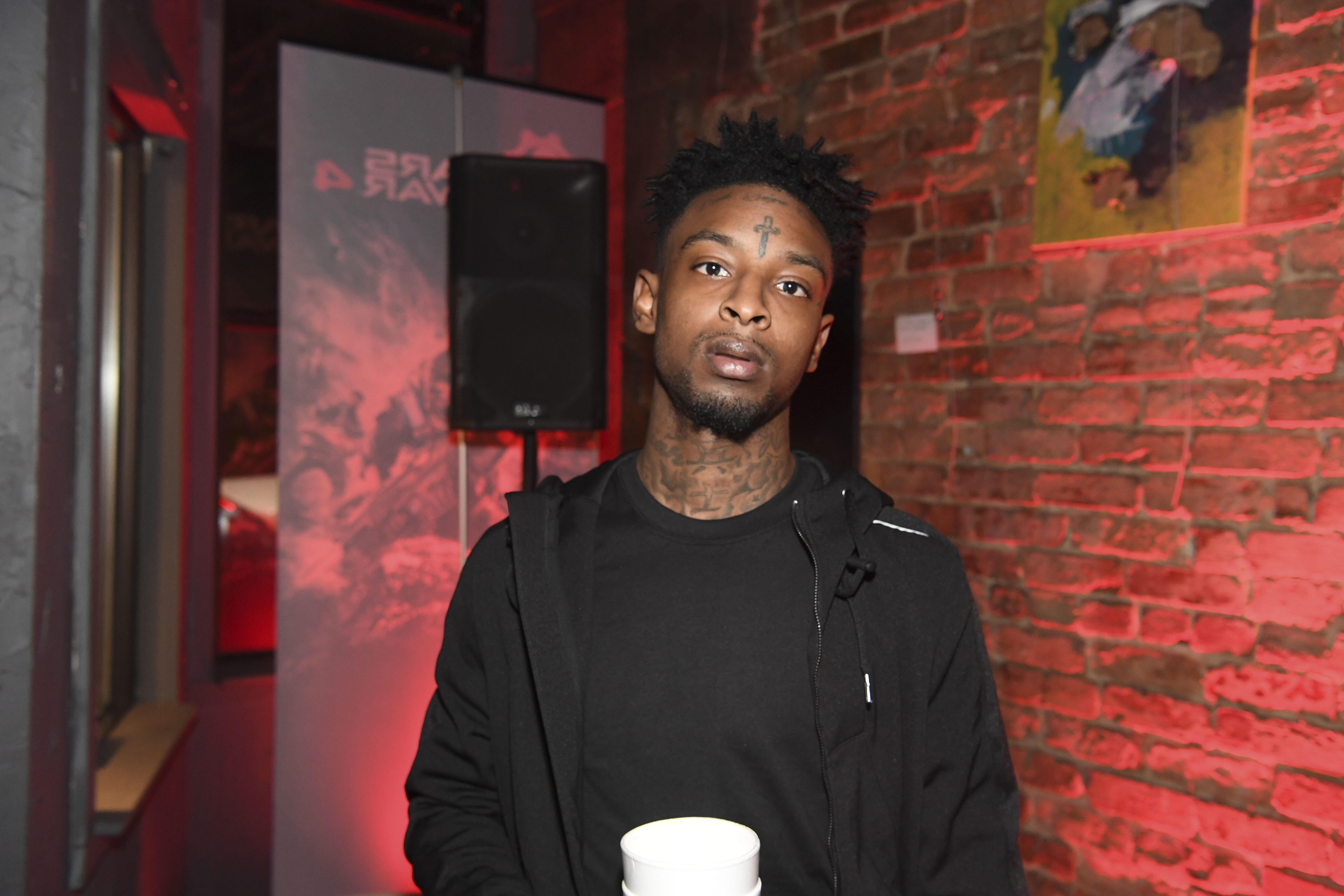 It was broken on TMZ on Tuesday (Feb. 12) at 11:34AM PST, that rapper 21 Savage was released from police custody as his deportation hearing is pending at the moment.
Alex Spiro, who serves as the "Bank Account" rapper's attorney-at-law released a statement to TMZ saying:
"21 Savage asked us to send a special message to his fans and supporters -- he says that while he wasn't present at the Grammy Awards, he was there in spirit and is grateful for the support from around the world and is more than ever, ready to be with his loved ones and continue making music that brings people together."
Spiro added, "He will not forget this ordeal or any of the other fathers, sons, family members, and faceless people, he was locked up with or that remain unjustly incarcerated across the country.""And he asks for your hearts and minds to be with them," Spiro spoke
Savage, born Shéyaa Bin Abraham-Joseph, was first taken into custody on Super Bowl Sunday by ICE for overstaying his Visa from when he immigrated America from Britain as a minor.
Since his arrest, the Grammy-nominated artist has received endless support from the hip-hop community, with Jay-Z even hiring a lawyer for his case.
It's a small victory but 21 has a long way to go but we're rooting for him.
Photo Credit: Getty Images

Angie Martinez
Angie Martinez is recognized as one of the most influential personalities in popular culture and multi-media. Originally known as "The Voice of New York," Angie's nearly 20 years of on-air hosting experience has led her to become the media...
Read more