National School Walkout: The Start of Change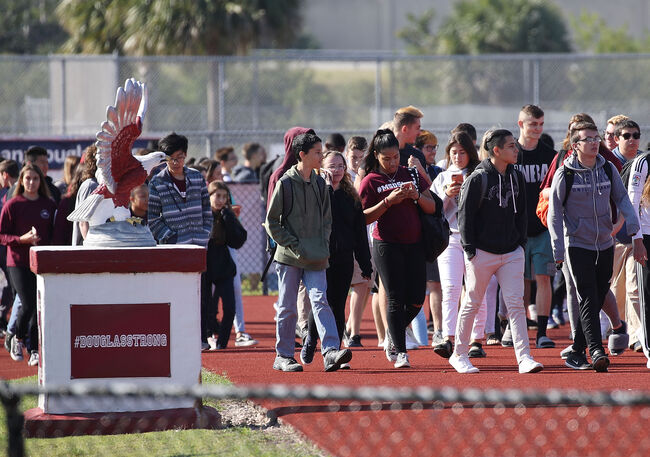 Today, students from over hundreds of schools are walking out and the reason for this has to do with the incident that occurred last month. The 17-minute protests are intended to pressure Congress to approve gun control legislation after the massacre at Marjory Stoneman Douglas High School in Parkland, Fl. Along with Parkland, schools that have also experienced gun violence on their own campus, like Columbine, are also acknowledging those that were lost in those school shootings as well.
The students chanted "Enough is enough!" and "Hey, hey, N.R.A., how many kids have you killed today?"
Aside from the students protesting, many legislators are there with them, such as Gov. Andrew Cuomo of New York and Senator Bernie Sanders showcasing their support. Celebrities have also showcased their support for these students via social media.
This movement has truly showcased that the youth are the future along with the fact that if anyone can bring change it's them considering that they will be here much longer than those that are currently in office.
Photo Sources: Getty Images

Angie Martinez
Angie Martinez is recognized as one of the most influential personalities in popular culture and multi-media. Originally known as "The Voice of New York," Angie's nearly 20 years of on-air hosting experience has led her to become the media...
Read more