Cardi B Tells NY Magazine She Now Gets Celeb Meltdowns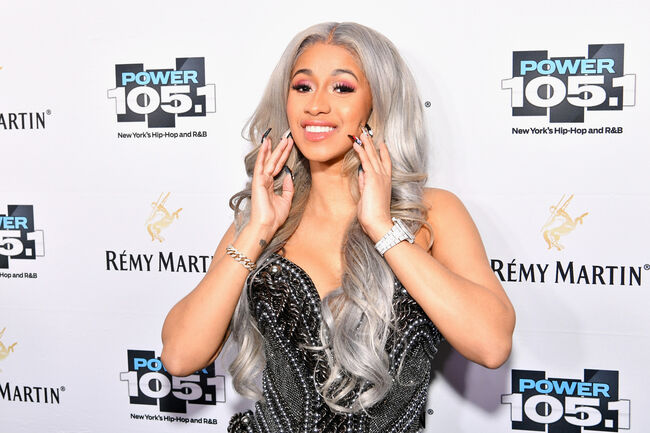 Cardi B has really been blessed this year and her being on the cover for New York Magazine, shot by Hassan Hajjaj, is just the icing on the cake. In the article, she talks with senior writer Allison P. Davis about her strip-club, reality-television, rap-fame fairy tale, how it all came through, and how she actually feels about it.
"You be seeing these artists going through their meltdowns and f*cking sh*t, and you be like, Why you doing all of that? You're famous, you're a f*cking millionaire, why? B*tch, I'm broke, I want to shave my head," she tells Davis. "Then when you in those shoes, it's just like, I see why people go crazy. This sh*t is not what it f*cking seems. But I can't complain."
First, she is the first female rapper to rule without any other billed acts since Lauryn Hill in 1998. Then, she gets engaged to Migos' Offset followed by being on the cover of the 'Rolling Stone'. Now, not only is she continuing with historic accomplishments like being the first to have three top 10s on Billboard's Hot R&B/HipHop Songs Chart simultaneously, she has graced the cover of New York Magazine. One can only look forward to what she is going to do next.
Photo: Getty Images
Check out some photos from the magazine below:

Angie Martinez
Angie Martinez is recognized as one of the most influential personalities in popular culture and multi-media. Originally known as "The Voice of New York," Angie's nearly 20 years of on-air hosting experience has led her to become the media...
Read more