'Move The Campus': D.C. Resident Tells Howard U in Light of Dog Park Fiasco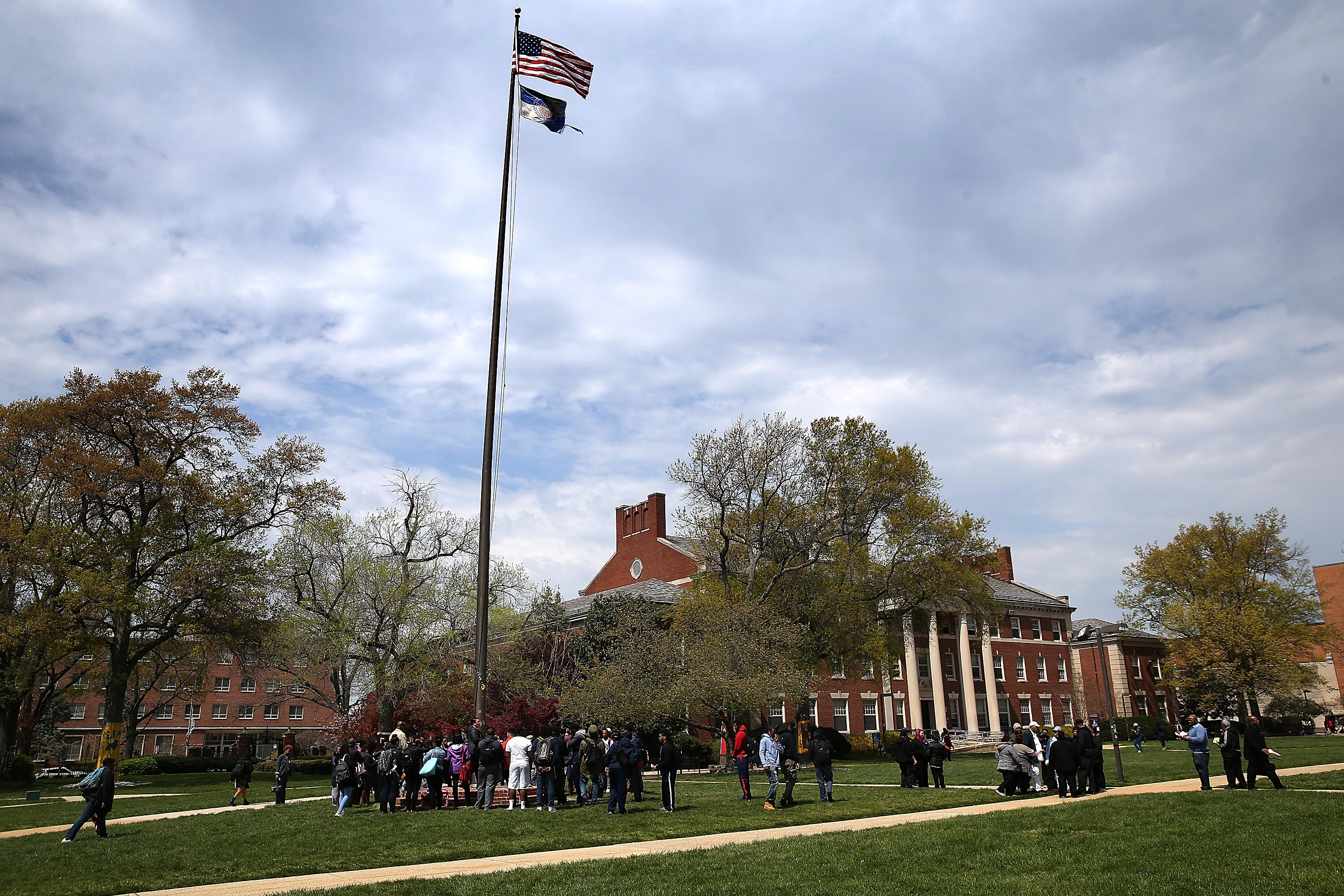 Out of all the dog parks that you can find in the D.C. area, and you're coming for the illustrious Howard University??
DCist is reporting that students is noticing an increased amount of people walking their dogs on The Yard when they can damn sure use other nearby dog parks at their leisure. It's not the only gentrification that is becoming a problem, but it's the disrespect that comes along with it.
Briana Littlejon is a senior at HU, and she spoke to DCist about this problematic activity saying:
"You know this is a university. You know this is a historically black university. And you feel so entitled that you're just going to walk your dog there? I find it very disrespectful."
On Thursday (April 18), FOX 5 made a news report about the complains which led to a severe reaction from the gentrified D.C. community.
"They're in part of D.C., so they have to work within D.C., so if they don't want to be within D.C., they should move the campus," said Sean Grubbs-Robishaw who lives in the same city.
This isn't the first time in the past month that new residents of D.C. are clashing with the traditional culture that D.C residents hold near and dear to their heart. A resident complained to the corporate office of T-Mobile and the owner of Metro-PCS about the go-go music being played so loud that it's causing thuds. Well, that led to a petition to not "mute DC's go-go music and culture." (You can her the Go-Go music in popular songs like Beyonce's "Crazy in Love" and Amerie's "1 Thing")
For those unfamiliar with The Yard, it's where Yardfest, the school's annual homecoming celebration takes place.
It is also where Black Letter Greek Organizations have planted trees in honor of their legacy. It's where students go to congregate, turn up and even mourn.
Let's respect safe spaces, everybody!
Photo Credit: Getty Images