Breaking: G-Herbo Was Arrested in Atlanta for Assaulting his Baby Mama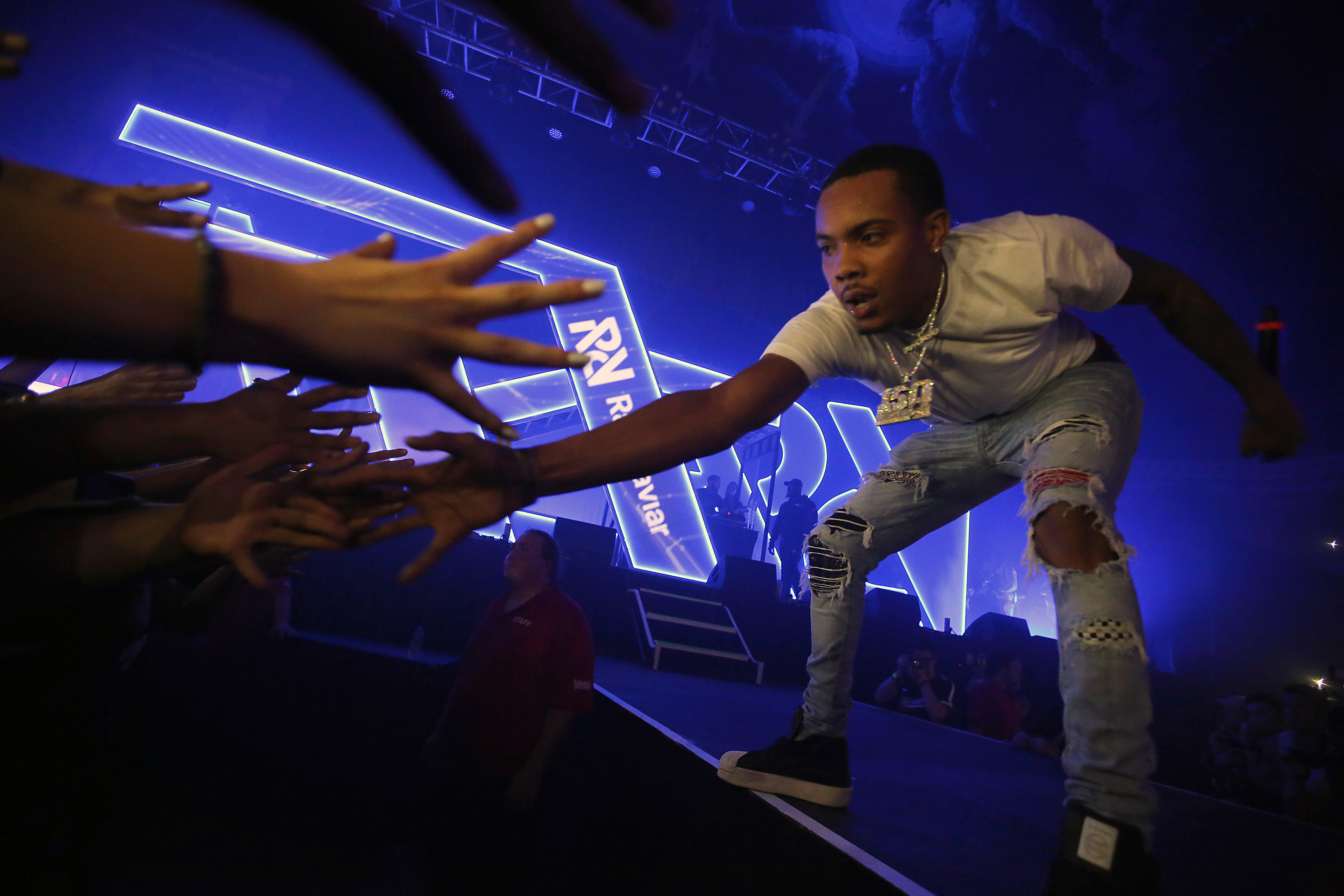 Oh no baby what was you doing?
On Wednesday (April 17), Chicago rapper G-Herbo was arrested in the ATL on battery charge. Law enforcement told The Shade Room that the dispute involved the mother of his child, Ari (born Ariana Flectcher).
The ATL police said that they responded to a dispute call in the latter half of the 11 o'clock hour of Wednesday morning. They arrived to the scene where, Ari told them that G-Herbo had assaulted her during a quarrel the had and then left the location with their son Yosohn
"Upon arrival, officers spoke with the victim who advised that she was in a verbal altercation with the father of her child when at some point he assaulted her then left the location with their son," said an Atlanta Police Department spokesperson.
During the time that cops got information from Ari, G Herbo came back and was effectively arrested.
"He was arrested and charged with simple battery (domestic violence)," police said. "The victim did sustain minor scratches as a result of the incident. The investigation continues."
The"Swervo" MC is being held behind bars and we don't know when his next court appearance is.
G Herbo was supposed to perform at an HBCU in Virginia for their Spring Concert alongside rap vixen Megan the Stallion this past Wednesday but that didn't end up happening because of the arrest.
Ari has since broke her silence on the incident. She took her Instagram story saying,
"He kicked my door down to get in my house because I wouldn't let him in, beat the fuck out of me front of my son then he took my son outside to his friends and had them drive off with my son, hid all my knives in my house, broke my phone and locked me inside and beat the fuck out of me again
(checked me, punched me in my face and all over my body, dragged me outside on the concrete by my hair after his friends drove off with my son, took me in the house and continued beating me), he wrecked my whole house, broke all type of shit. I have a black eye, my body scraped up from being dragged outside, bruises and cuts all over my body...
Please don't speak on no old "relationship play fights" cause this ain't that. . ."
We'll keep y'all updated on this story!
Photo Credit: Getty Images